GSA May Make Industry Participation in Data Reporting Pilot Optional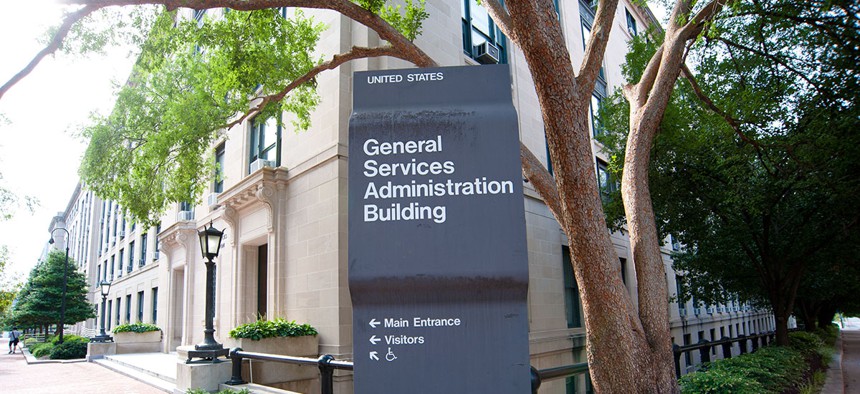 Voluntary participation in the 3-year pilot had been higher than expected, leaving officials to consider whether mandating participation was necessary.
The General Services Administration is considering whether to remove a mandate requiring industry partners seeking or renewing a schedule to participate in its Transactional Data Reporting pilot.
Kevin Youel Page, deputy commissioner of GSA's Federal Acquisition Service, said Thursday voluntary participation in the 3-year pilot—which stemmed from a GSA-published rule last June—has been higher than expected, leaving officials to consider whether mandating participation was necessary.
Industry participants in the pilot provide sales information about their products and services to GSA. In turn, GSA relieves those participants of requirements many in industry dislike: the price reduction clause and commercial sales disclosures. GSA wants to use that data to improve the value agency customers get in purchasing billions of dollars worth of products and services sold through the Multiple Award Schedules.
» Get the best federal technology news and ideas delivered right to your inbox. Sign up here.
Youel Page said the mandate was necessary "to hedge against low uptake" and currently applies to any industry partner "coming in to seek a new schedule" or "anyone who was renewing an option."
"We're getting very close to getting to the decision to remove that requirement," he said, speaking at an event held by AFFIRM. "We think we've got such good voluntary participation, we would like to keep the pilot voluntary."
Youel Page added "it has never been GSA's intention to be heavy-handed" and emphasized the agency is learning as it goes, tweaking the pilot to better impact industry and government customers.
"As we are gaining experience with how this is rolling out, we're very happy to make this kind of accommodation that makes this work better for all parties involved," Youel Page said.
Youel Page, speaking alongside Judith Zawatsky, the MAS transformation program manager at GSA, said a multiagency cadre of procurement officials will review the TDR pilot, possibly by the year-end.
Along the way, Zawatsky said GSA will continue addressing industry concerns, which primarily center are either burdensome reporting requirements or the security of sensitive procurement information.
"There is a concern—how is GSA going to treat this data?" Zawatsky said. "I think it's a fair concern, but first and foremost, GSA is in the business of dealing with sensitive procurement information, so we know how to treat and acknowledge [it]. That's what we do."
The TDR pilot is part of GSA's broader efforts in category management, a governmentwide initiative to make better use of the government's immense buying power to deliver better value across a series of spending areas, including IT, professional services and logistics.