In 2017, Expect Fierce Competition for Defense IT Contracts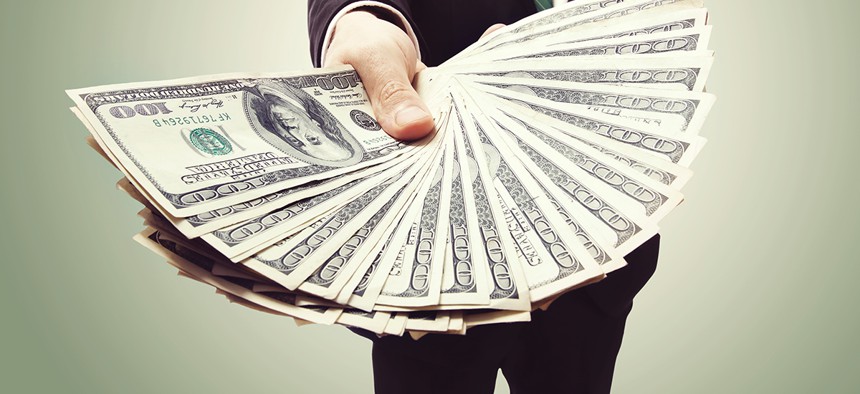 2017 is shaping up to be an insanely competitive year for IT contracts across the U.S. military branches and Defense Department.
According to research from big data and analytics firm Govini, $210 billion in DOD contracts are set to expire during the 2017 calendar year, and no market will be more competitive than that of IT and services.
Govini projects an average of seven bids per expiring contract in 2017 across IT—up from six bids per contract in 2016—meaning increased competition among vendors competing for an estimated $9 billion in expiring contracts and untold billions more in new ones.
"2017 is going to be a big year for IT contractors and systems integrators," said Matt Hummer, director of analytics and professional services for Govini. "It's going to be really competitive, with shorter contracts and higher churn. If you're not having a unique solution that is fitting in some side of mission IT, you could be in trouble."
» Get the best federal technology news and ideas delivered right to your inbox. Sign up here.
According to Govini's analysis, whose data includes the size, importance and competitive outlook of contracts important to each contractor's portfolio, over half of the top 100 contractors will be more "exposed"—at risk of losing revenue—than they were in 2016. Hummer said that "should be good for government," meaning more competition ought to increase the government's bang for its buck.
There's "no question" 2017's competitive environment will continue the ongoing trend of mergers and acquisitions in the IT space, Hummer said. Last year, Leidos diversified its business significantly through acquiring Lockheed Martin's Information Systems & Global Solutions business for $5 billion. As a result, Leidos is positioned reasonably well in 2017, with its federal revenue spread well across various contracts and markets. In other words, losing a contract here or there won't make or break its financial year.
Contrast that with companies such as Accenture, which Govini rates as the eighth most exposed contractor. Accenture will receive more money per contract it holds in 2017 than any other contractor, and therefore can't afford to lose out on many expiring contractors. ManTech, CSRA, SAIC, Deloitte and PricewaterhouseCoopers face similar situations.
Companies will be on the lookout to acquire that which they can't already deliver, Hummer said.
Govini's analysis takes into account President-elect Donald Trump's (sometimes tweeted) positions on well-established initiatives that received continued support under the Obama administration, like the F-35 Joint Strike Fighter and Air Force One programs. Trump has also met with tech executives in an effort to root out government waste. The Trump administration may well give DOD IT contracts the same treatment it gives large weapons systems contacts.
"All cost-cutting measures will be on the table as the Trump administration redirects funds towards priorities that fall far from those pursued by the outgoing administration," Govini's analysis states. "Expiring contracts will be seen as low-hanging fruit by the incoming Trump administration looking to begin implementing its agenda immediately. Combined with the backdrop of leveraging federal purchasing power, procurement reform and eliminating fraud, waste and abuse, the defense industrial base faces much uncertainty in 2017."