GSA's New Tech Leader Says Group is Ready for Its Pixar Moment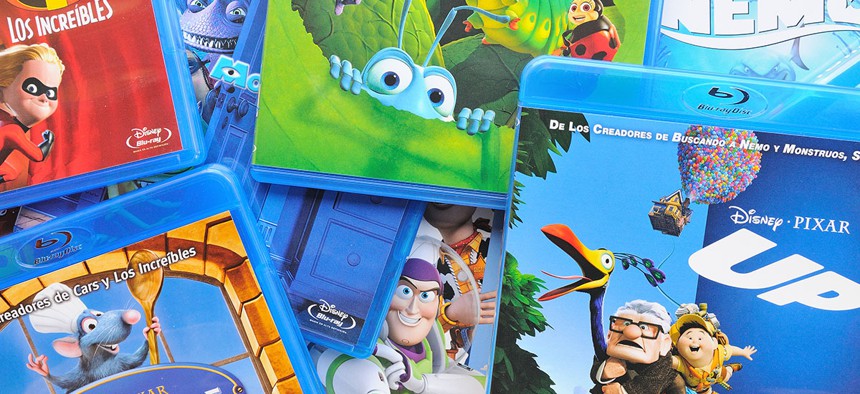 Rob Cook, the new head of the General Services Administration's tech wing, sees many parallels between where the Technology Transformation Service is today and where the collection of animators and techies who formed Pixar were in the mid-1980s.
In those early, fledgling days for computer animation, Cook, a talented software engineer—he'd later go on to win an Oscar for his revolutionary work in visual effects industry, including the development of Pixar's RenderMan software—teamed with director John Lasseter to produce Pixar's first animated short film, "Luxo Jr."
Lasseter, an animator who came from Disney, was interested in using computer animation to create 3-D images, but as Cook recalled to Nextgov on Wednesday, Lasseter wasn't a computer person and "didn't know what the tech could do, just like we weren't animators."
» Get the best federal technology news and ideas delivered right to your inbox. Sign up here.
"We were figuring out how to make a movie," Cook said. "We'd been there a couple of years creating the underlying technology. [Lasseter] didn't really know what it could do, and we didn't really know what he needed. How could we take this basic capability we had and turn it into something useful to an animator telling a story? It took nine months working together to sort that out."
They did, and the result was "Luxo Jr.," a two-minute feature film about two desk lamps released in 1986 that revolutionized computer animation and paved the way for massive future Pixar successes like "Toy Story."
Cook said TTS, with 310 personnel across the tech-startup group 18F, the Presidential Innovation Fellows and the Office of Products and Programs, is ready for its Pixar moment.
"We've been figuring out how to work with government," Cook said, acknowledging "bumps in the road," including several reports critical of 18F's finances. "But we're now at the stage where we're ready to make a feature film. We understand how to work with government, and have ongoing partnerships with people in agencies."
Cook said he found the 18F audits, which were released before he signed on, "useful" and highlighted what he feels are "pretty straightforward things to fix." The most important among them for overseers is the need to break even financially. The reports stated 18F experienced a net loss of $31 million between 2014 and 2016, though Cook said he is confident its revenue issues will be addressed properly. GSA is also working on ways to better highlight 18F's value to government.
Internally, Cook said it's been equally important to prove "it was possible to get top-tier tech talent coming to government with agencies to make a difference."
"The next stage is making that more operational," he added.
That vision doesn't change with an incoming Trump administration few expected, he said, nor did politics remotely affect his decision to continue "failing at retirement." He and his wife kept their California home but are renting a place near Dupont Circle as he embarks on a three-year term.
"The work we're doing here is the nuts and bolts of making government work better," Cook said. "I don't think that is a partisan issue. Our job is making the government serve the American people better quality services and more efficiently. It's an important job for us to do."
Cook said he learned of GSA's tech efforts after a chance encounter with a cadre of 18F folks at a conference last year who left an impression on him. He'd later visit GSA's offices in Washington to give a talk on innovation, and when TTS Commissioner Phaedra Chrousos stepped down in June, he applied for the job.
"I would never in a million years expect I'd move to Washington and work in government, but the more I got to know the team, the more excited I got about what they were doing," Cook said.
Cook has since been receiving guidance in navigating government's famously bureaucratic system from those who've lived it, including former 18F Executive Director Aaron Snow. TTS will continue, he said, to help government improve the way it buys technology and partners with industry to provide solutions and services to help federal agencies better tell their stories and provide services to the public.
His first task, he said, is getting to know the units in depth and figuring out where synergies exist. He credited OPP as the original tech unit in the federal space and "accomplishing great things," the PIF for launching the private-sector talent push and 18F for "bringing a new surge of energy." TTS' basic proposition has been proved, Cook said, and it's "a matter of taking those lessons and adding other things necessary to be a well-functioning part of government."
"It's time to see what the whole thing can do," Cook said