18F Expects to Break Even in 2019; Looks to Show Value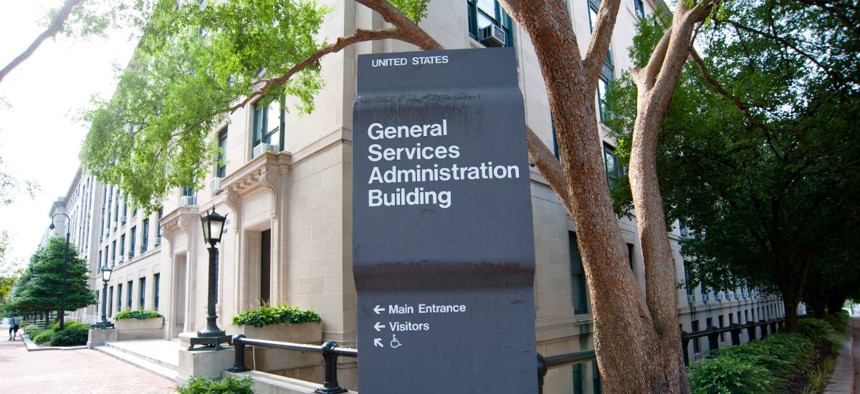 18F, the Obama administration's tech-consulting team that came under scrutiny in early summer after a Government Accountability Office report revealed it was burning through more cash than it collected, is on pace to break even by 2019.
Dave Shive, acting commissioner of the Technology Transformation Service, which houses 18F within the General Services Administration, told an audience Tuesday 18F "expects to be cost recoverable" by 2019, in line with GAO's best-case projections.
Shive lamented "no startup is profitable on day one," and GSA's cadre of tech talent—many of whom come from Silicon Valley and other tech hubs—is barely two years old, yet he admitted it's been challenging to measure 18F's value beyond the taxpayer dollars and cents Congress worries about.
» Get the best federal technology news and ideas delivered right to your inbox. Sign up here.
"We are matching the tenants and expectations in our business plan," said Shive, speaking at an event hosted by MeriTalk. "That said, one of the things we're trying to do is change the conversation and discuss 18F's value. We are obligated to be cost recoverable, and we'll strive to do that, but being cost recoverable is no the only value proposition we're marching against."
According to GAO's report, 18F faces a projected fiscal 2016 shortfall of about $15 million, meaning its spending outpaced revenue by more than $1 million per month. The organization has grown from a 15-person team in March 2015 to almost 200 employees, most of whom come in on 2-year public service details.
While 18F has ongoing work in several agencies, which in turn brings in revenue, but Shive said 18F's mission to help agencies buy tech faster and more efficiently also leads to significant cost avoidance, which is more difficult to quantify. As is the education imparted as 18F embeds with other civilian agencies.
"Over time and a project with an agency, ultimately if that agency isn't turning around and doing the same efforts on their own after, our impact will only be minimum," said Kathryn Edelman, an acquisition specialist at 18F. "That demonstration effect helps people understand what is possible."
In other words, it's difficult to put a value on knowledge, information and ideas. Yet, Shive said 18F will attempt to reframe that dialog regarding 18F's value over the next several months. Doing so may help it win over allies in Congress. Rep. Gerry Connolly, D-Va., who spoke previously at the MeriTalk event, said he approached the government's digital services teams with skepticism, but not with bias.
"I would say to GSA, it's still necessary to have a clear rationale for why we have to have these capabilities in-house," said Connolly, noting industry contractors are also battling for work. "You can't approach these things with a priori that one [in-house or outsourced] is better than the other, and I don't approach 18F or TTS with a bias that we shouldn't be doing that. But the burden on us is still in government to have a clear rationale."
Providing additional metrics of value 18F provides the federal government, beyond simply breaking even financially, would be a huge step toward getting on Congress' good side.