Nextgov Event: Post-OPM Breach, Where Are We in Federal Cybersecurity?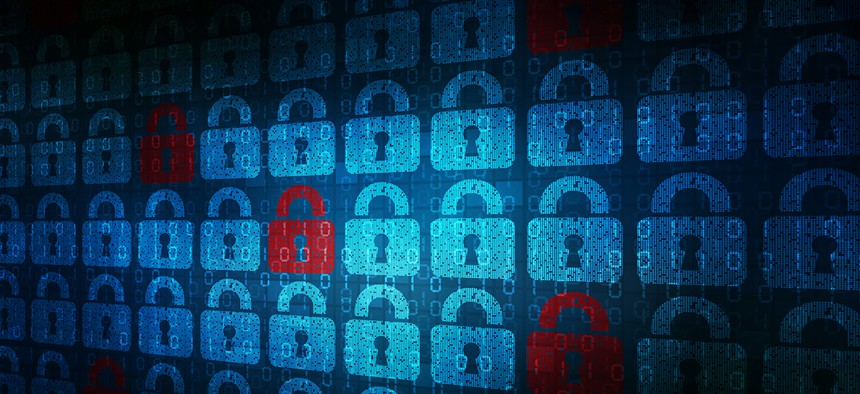 It's been just over a year since hackers infiltrated the Office of Personnel Management and pocketed the personal information of 21.5 million federal employees.
June marks "an unfortunate anniversary," according to Clifton Triplett, a senior cybersecurity adviser at OPM and one of the many personnel the agency brought in to deal with the hack's fallout. But it's also the event that spurred the federal government to action.
First was a 30-day cybersecurity "sprint" to patch systems and shore up basic cybersecurity weaknesses.
That was followed by a sustained push from the Obama administration, including a $5 billion increase in budgetary cybersecurity funding, the Cybersecurity Strategy and Implementation Plan and the release of the Federal Cybersecurity Workforce Strategy, which outlines the hiring of 3,500 more cyber professionals by 2017.

On Thursday, Aug. 11, Nextgov will discuss these efforts and the government's cybersecurity standing 14 months after the most devastating hack in the federal government's history. The event takes place at 1777 F Street, NW, in Washington, D.C.
Our speakers include:
Trevor Rudolph, chief of the Office of Management and Budget's Cyber and National Security Unit (invited).
Marianne Bailey, principal director and deputy chief information officer for cybersecurity, Defense Department.
Sherrill Nicely, chief information security officer, CIA.
For more information and to register, visit our website.