Commerce Data Guru Announces Departure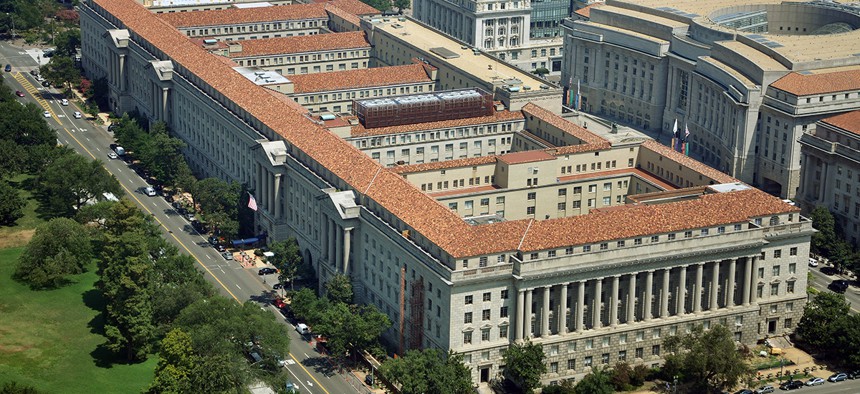 One of Commerce Department's data gurus is leaving the agency.  
In a post on Medium on Thursday evening, Tyrone Grandison, Commerce's deputy chief data officer, announced his planned exit, nearly exactly a year after he joined the agency.
Grandison came to the federal government in 2014 as part of the White House Presidential Innovation Fellow program, working with the Labor Department and the Census Bureau on their data and application programming interface efforts. His private-sector experience includes roles at IBM Services Research, IBM Research-Almaden and various startups he helped launch.
» Get the best federal technology news and ideas delivered right to your inbox. Sign up here.
Grandison joined Commerce in July 2015 and co-founded and led with Commerce Chief Data Scientist Jeffrey Chen the Commerce Data Service, a "data startup" within the department.
In his Medium post, Grandison highlighted other achievements during his time as deputy CDO, including introducing agile development — the methodology of breaking up bigger projects into smaller chunks — to the department, creating next-generation data products and advocating for a culture change that promotes open data and open source tools.  
Two other bigger-picture initiative Grandison helped spearhead have focused on promoting social progress: The Opportunity Project, an effort powered by open data that aims to give Americans opportunities while also making neighborhoods thrive, and Making Income Data Accessible As a Service, or MIDAAS, which provides people a place to discuss and contextualize income inequality.
On Thursday evening, Grandison told Nextgov his future plans include "exciting new opportunities," and co-founding a data consulting firm and helping advice Jamaica (where he was born) on its IT strategy.
"I left because it felt like the right time — the CDS team is stable, the product pipeline is primed, funding is solid — time for a new adventure," he told Nextgov.
Grandison's last day at Commerce is Aug. 5