EXCLUSIVE: 18F Tech Team Struggles to Cover its Costs, Draft Report Shows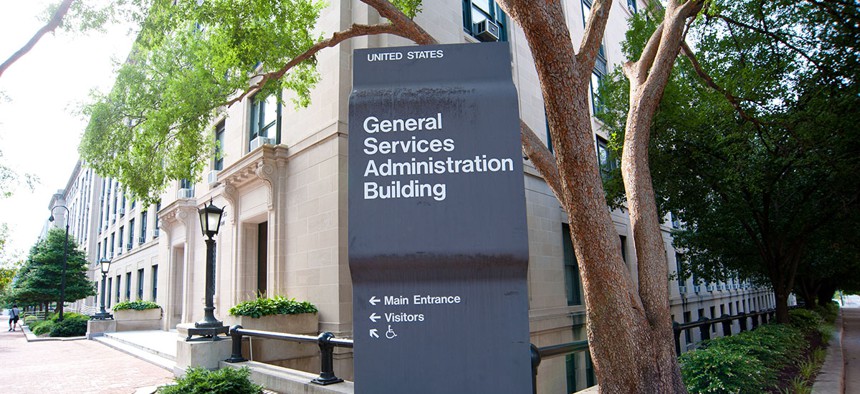 On the heels of a contentious inspector general audit that revealed the Obama administration's tech-consulting team 18F may have caused a data breach, another investigation — this one by the Government Accountability Office — will shine a light on 18F's finances.
The unit, which operates on a fee-for-service basis, has struggled to balance revenue and spending since its founding in 2014 and is currently facing a projected fiscal 2016 shortfall of nearly $15 million, according to a draft GAO audit.
Nextgov has reviewed parts of the draft report. GAO is expected to present its findings to the House Oversight and Government Reform Committee during a hearing later this month.
General Services Administration Press Secretary Ashley Nash-Hahn said the agency has not received the draft report from GAO and could not speak about its findings. In a statement provided to Nextgov on Thursday evening, Nash-Hahn said, "18F has an agency-approved plan to operate at full cost recovery" and is "on a path to financial sustainability."
While 18F's quarterly revenue has grown three-fold since its inception, its expenses have outpaced revenue. 18F is currently spending an average of more than $1 million per month more than it recovers from the use of its personnel and programs. In fiscal 2016, 18F is projected to receive approximately $33 million for its services, but will spend almost $48 million.
Per its own projections, 18F is not expected to break even until at least fiscal 2018, according to the draft report. The organization participates in GSA's annual planning and budgeting process. Predicting revenue and expenses in that process can be difficult. Sometimes, it can take years before a newly created program's fees cover its costs.
According to a source familiar with the draft GAO audit, the report is critical of 18F's cost-recovery plan, saying it lacks specific goals and measures. A GAO spokesman said the agency could not comment on ongoing work.
18F launched in March 2014 as a 15-person team of innovators, designers and developers recruited from the private sector to improve the government's digital services. Since then, the unit has grown to a total of 183 personnel across four offices nationwide.
The team has signed some 116 project agreements with 25 different federal agencies over the past 12 months. Among the projects 18F has worked on: an interactive College Scorecard website that aims to help prospective students search for colleges; an Analytics Dashboard that tracks visits to government websites; and others.
Last month, GSA announced the creation of the Technology Transformation Service, a new unit composed of 18F, the Office of Citizen Services and Innovative Technologies and the Presidential Innovation Fellows program. The new organization was described by GSA Administrator Denise Turner Roth as a "launchpad to set us up for the next big expedition for the federal government in technology."