'Ticking Time Bomb?' Congress Probes Obsolete Federal Tech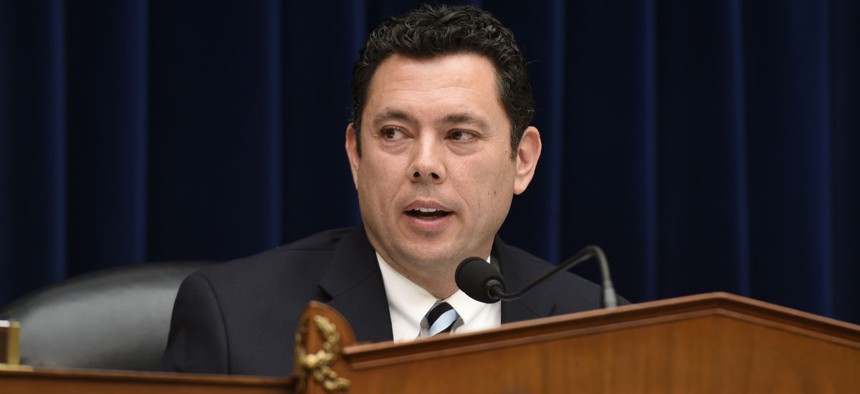 The Department of Defense still uses a 1970's IBM Series/1 computing system – including 8-inch floppy disk drives – to coordinate operations of the United States nuclear forces. Parts of the system are even older, dating back to the Kennedy administration.
Two of the Treasury Department's tax systems, which retain tax data for more than 100 million Americans, assess refunds and update taxpayer accounts, are running on "low-level computer code" that was written 56 years ago.
Those are just a few of the most egregious examples of outdated technology still in use by the government highlighted in an audit by the Government Accountability Office that will be presented to Congress May 25. The congressional watchdog for years has been touting the need to modernize IT systems or risk excess billions in spending and untold security risks.
"Federal legacy IT investments are becoming increasingly obsolete: many use outdated software languages and hardware parts that are unsupported," Dave Powner, GAO's director of IT management issues, is slated to testify before the House Oversight and Government Reform Committee.
» Get the best federal technology news and ideas delivered right to your inbox. Sign up here.
The report shows that while annual IT spending in government has risen to an all-time high of nearly $90 billion, 75 percent of that is spent on operations and maintenance -- essentially keeping old systems running -- with fewer and fewer dollars left over for agencies to develop and modernize outdated, high-risk systems.
Spending on new systems or modernizing old ones has declined by $7 billion since fiscal 2010, according to GAO. Some 5,200 of the government's 7,000 IT investments now spend the totality of their funding on operations and maintenance.  
"Such spending on legacy IT results in higher costs and security vulnerabilities," Rep. Jason Chaffetz, R-Utah, chairman of the Oversight committee, will say in his opening statement. "The federal government is years and in some cases decades behind the private sector."
The Oversight committee's hearing notice calls federal agencies' reliance on outdated and unsupported IT a "ticking time bomb."
The issue is on the Obama administration's radar. The Office of Management and Budget has drafted guidance for agencies to identify and begin to modernize legacy systems. However, that guidance has not yet been finalized or "fully executed," according to GAO.
In his testimony, Powner will call on the Obama administration to issue final guidance for replacing out-of-date systems. Of the 10 oldest systems identified in the report, half of them of did not have specific plans for modernization or replacement, according to GAO.
In his prepared testimony, Federal Chief Information Officer Tony Scott acknowledged the dangers associated with maintaining legacy IT systems and advocated for a $3.1 billion IT modernization fund, which would provide agencies seed funding to upgrade their most outdated systems.
Legislation for the fund has received a mixed reaction in Congress, yet Scott said the relatively small pot of "self-sustaining" money – 3.3 percent of the annual IT budget – "could address at least $12 billion in modernization projects" over the next decade.
"Ultimately, retiring or modernizing vulnerable and inefficient legacy IT systems will not only make us more secure, it will also save money," Scott will say in his prepared testimony. The fund "is a crucial step in changing the way the federal government manages its IT portfolio."
Also slated to testify before the Oversight Committee are Terry Milholland, the chief technology officer of the IRS; Defense Department CIO Terry Halvorsen; and Beth Killoran, CIO of the Health and Human Services Department.
Jack Moore contributed to this report.