Contracting Groups Blast 'Flawed' Approach to $17.5B Pentagon Contract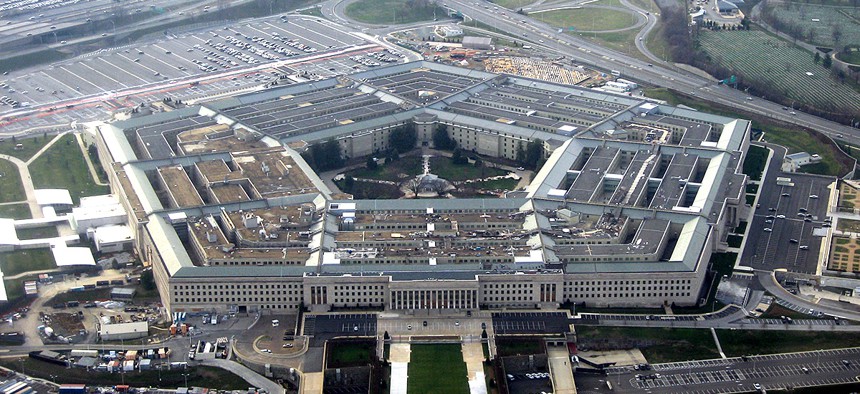 Two industry groups who together represent a multitude of defense and IT contractors have taken issue with the Pentagon's choice to source its $17.5 billion Encore III contract through the "lowest price, technically acceptable" selection process.
The Professional Services Council and the IT Alliance for the Public Sector outlined their concerns in a letter last week to Undersecretary of Defense Frank Kendall. The letter urged the Pentagon and its IT arm – the Defense Information Systems Agency – to change the procurement, which went out to bid in March.
The contract aims to deliver a slew of high-end IT services, including application development, cybersecurity and business process reengineering, which – as the letter notes – appears to contradict a memo Kendall released last March dictating proper use of LPTA.
The LPTA process requires all proposals meet a defined set of minimum technical requirements, with the lowest-price bidder getting the award. More complex procurements can make those requirements challenging to articulate.
The contracting groups contend the complexity of the solutions under ENCORE III make them a poor choice for LPTA, which is traditionally used to purchase more standardized equipment, like commodity hardware and racks of servers.
In addition, the groups say the uncertain future labor market for technical skills makes labor rates a poor evaluation factor, likely to cost the government additional tax dollars or induce poor performance on the contract. And the bid prices "being assessed in the LPTA evaluation are not the bid price for any actual work to be executed under the contract," the letter argues, "but are instead based on an undisclosed mix of labor rate ceilings."
The letter states: "If this procurement is indeed intended to provide the department with access to high-caliber IT services, it should be conducted via the cost/technical tradeoff source selection methodology. If this procurement is instead intended to access only commodity technology services and not the 'superior' IT services required for operation in the (Joint Information Environment), the RFP must clearly convey this intent to industry, and the sample tasks used to demonstrate technical acceptability should contain commodity-like tasks."
In any case, the groups called the DOD procurement "flawed."
New legislation may offer some answers to the confusion around LPTA, particularly as it concerns the Pentagon.
The bipartisan Promoting Value-Based Defense Procurement Act, introduced by Sens. Mark Warner, D-Va., and Mike Rounds, R-S.D., would direct the Pentagon to avoid LPTA criteria when procurements are for IT, systems engineering, technical assistance or other "knowledge-based professional services."
"The current LPTA focus on price makes sense when the Pentagon is purchasing belts, bolts and ballpoint pens, yet it provides no incentive for DOD to seek out the most innovative IT and engineering solutions, especially important as we are working to encourage more innovation in cybersecurity," Warner said in a statement. "In many ways, LPTA discourages participation by companies investing in cutting-edge capabilities."