Verisign gets extension on .gov duties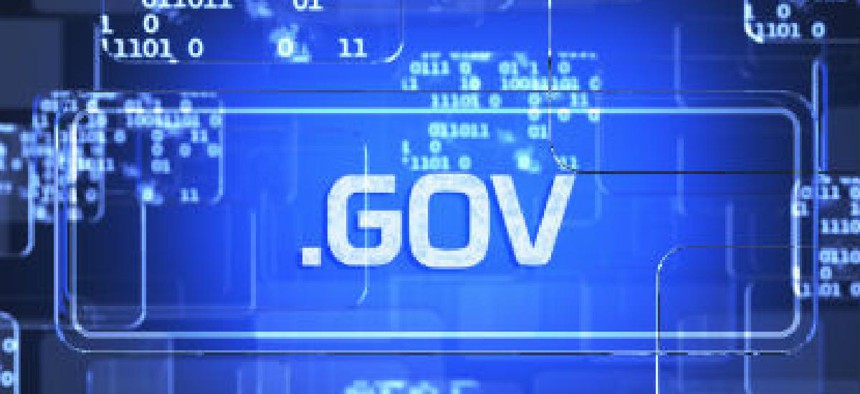 GSA extended Verisign as the .gov top-level domain registrar for a year while it mulls how to bid out the work.
The General Services Administration awarded Virginia-based firm Verisign a bridge contract with a ceiling value of $2.1 million to continue as the supplier or registry services for the generic top-level .gov Internet domain. The move is needed, according to contracting documents, to give GSA time to figure out how to put the .gov contract out for competition.
The domain registry duties include securing the .gov domain's root servers -- which house sensitive information about federal computing systems -- as well as managing registration of online web addresses and domain names and providing help desk services to users.  The current contract was set to expire this month.
"A loss of continuity of .gov [domain] services for any amount of time is not an acceptable risk," the documents state. The bridge contract was awarded in November 2015, and publicly released March 3 on the contracting website FedBizOpps.
GSA had solicited information from vendors interested in managing the .gov registry in March 2015. In addition to Verisign, the firms Neustar, Verizon, CenturyLink and AT&T expressed interest and were deemed to have the experience necessary to potentially qualify for an authority to operate the top-level domain. The ATO process is under the jurisdiction of the GSA CIO, and takes about four to six months to complete, according to contracting documents.
New security requirements have complicated the issuance of a new solicitation for the .gov domain, including updates in the Federal Information Security Modernization Act of 2014 and revisions to the National Institute's Standards and Technology's security and privacy rules for federal computer systems. These changes "caused several of the technical and security requirements of the DotGov contract to change substantially, further delaying the finalization of a new solicitation," according to documents.
GSA is currently at work on a new solicitation, according to the documents. 
Correction: This story was updated March 8 to indicate that $2.1 million is the ceiling value of the 12-month extension awarded to Verisign.