Attention, CIOs: Start Planning for FITARA Now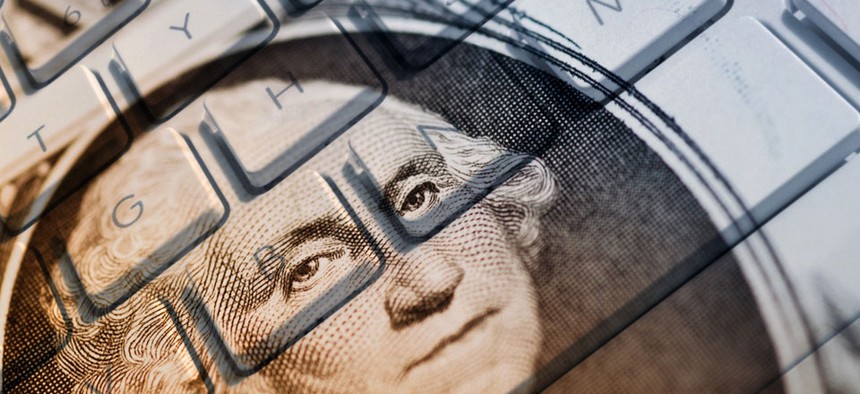 The Office of Management and Budget is still writing guidelines to more fully flesh out federal IT reform legislation.
The Federal Information Technology Acquisition Reform Act is poised to usher in some big changes to the way the federal government budgets and plans IT projects.
The Office of Management and Budget is still writing guidelines to more fully flesh out the measures spelled out by the law, which Congress approved late last year.
But experts say agencies should probably kickstart the process themselves by beginning to unscramble the sometimes-tangled lines of authority between agency-level chief information officers and their bureau-level counterparts.
Think of it as relationship counseling for federal IT officials.
"There are so many things impacted and the law is complex enough, I think getting ahead of it is a really good idea," former long-time Justice Department CIO Van Hitch said Feb. 24 in a briefing with reporters. Hitch is now an adviser with Deloitte's federal practice.
FITARA provides a big boost to the authority of agency-level CIOs. Under the law, nearly everything related to IT planning -- including hiring of IT personnel, signing IT contracts and approving IT budgets -- has to cross the main agency CIO's desk at some point.
Still, a great deal of IT spending occurs at the bureau or component level, many of which also have their own CIOs. Large, decentralized agencies with many subcomponent parts -- the departments of Commerce, Agriculture and Justice, for example -- have often been mired in a push and pull over IT decision-making.
Worse yet, central CIOs have been too often left in the dark about IT projects in their components.
"The way things evolved over the years in different agencies, it wasn't necessarily by intent [or] people saying, 'I want to shield myself from the CIO's purview,'" Hitch said. "It just happened."
The law aims to change that by setting those bright lines of authority. For example, agency-level CIOs, under the law, are also given the authority to approve the hiring of bureau-level CIOs.
"There's going to be a lot of dialogue between the department and agency CIOs, in terms of how this will be implemented and how they want to change things moving forward," said Joris Vegas, a senior manager with Deloitte's federal consulting practice.
Expected this spring, OMB guidance will clear up some of the question marks that remain about the law's particulars. For example, agencies can delegate decision-making authority over "non-major systems" to their deputies. How will that work in practice? Experts said CIOs will have to be strategic in doing so to maintain oversight of their components, while at the time preventing bottlenecks in approving new projects.
"It's not too long before the agencies are going to get" guidance from OMB, Hitch said. "But I don't think it's too soon to get ahead of that."
Even once OMB does spell out more details, the heavy lift for agencies isn't over. "Once those guidelines come out, sure enough, what OMB is going to ask for is a plan," Hitch said.
The 1996 Clinger-Cohen law first mandated agencies create the CIO role. But spotty, varying cultures and policies across the federal government meant not all CIOs had a secure seat at the decision-making table or a firm grasp on the agency's purse strings.
"Under that scenario, you have to work within the culture and the relationships that exist," Hitch said. "Basically, I think that in the past, to be an effective CIO, you were pretty much driven by your knowledge of the agency and your ability to develop relationships and develop the trust of the people that you work with. FITARA gives you a key platform to build on, and I think it means your ability to make a difference much quicker."
The law also signals a continued evolution of the role of CIO toward more of a strategic player, Vega said. That frees up component-level CIOs to focus more on mission-related IT systems.
"They're probably going to be more of a trusted adviser," Vega said.
(Image via ronfromyork / Shutterstock.com)