Why Social Security's websites succeed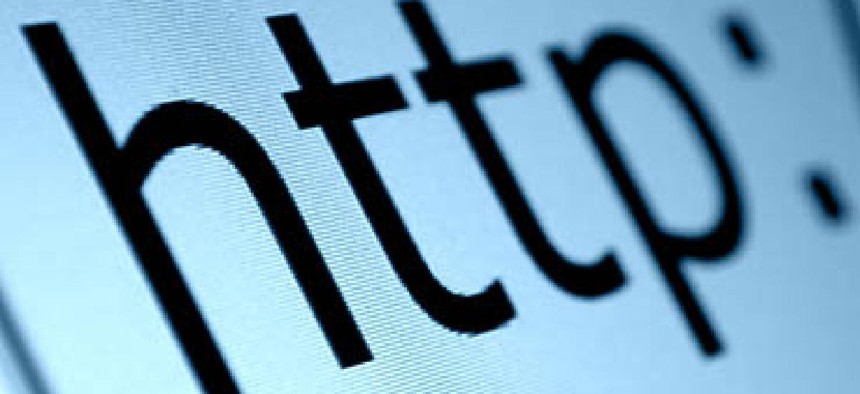 Users love the Social Security Administration's websites, and the reasons are simple: They tend to have narrow scopes and they meet user expectations, both of which are crucial to a happy user experience.
The federal government has poured a lot of effort recently into improving digital services, with sometimes mixed results. But at SSA, according to measures of user satisfaction, the focus is paying off.
The agency was the star of ForeSee's fourth-quarter E-Government Satisfaction Index and held five spots on the list of top 10 websites: Extra Help with Medicare Prescription Drug Plan Costs, Retirement Estimator, Business Services Online, my Social Security and iClaim.
SSA's rankings on website user satisfaction surveys have been consistent in the past several years; it also had five of the six top-rated federal sites in the latest American Customer Satisfaction Index.
Dave Lewan, a vice president at ForeSee, said SSA's success can be attributed to two factors: its attention to user needs and the purpose of its sites.
"They are really engaged in wanting to understand what their audience wants," Lewan said. "There are a lot of things they want to learn about their visitors, they're doing a lot of smart things, [and] they're heads down and really focusing on user experience."
Lewan said ForeSee defines satisfaction as performance versus expectation, which is exactly what makes the SSA websites so successful.
"They do a great job of setting expectations," he said. "They give you a very clear list of things you're going to need to use the site and get high scores as a result."
The agency uses acceptance testing, focus groups and surveys to help develop online applications and Web pages, said William Jarrett, a public affairs specialist at SSA.
"These [ForeSee] results only confirm the agency's commitment to creating secure, effective and convenient electronic services for people who want to do business with us online," Jarrett said.
Why a user visits a site also affects satisfaction. Many of SSA's sites, including the Retirement Estimator and iClaim, are not ones that most users will visit just to browse. Instead, they come to the site for a specific purpose, often required by an employer or health care provider or for financial planning. Lewan said websites with a narrower scope tend to have higher satisfaction levels.
"They're a customer experience organization," he said. "It's a different need and requirement a visitor has when they go on an SSA site."
What drives satisfaction
The ForeSee report doesn't just look at the level of satisfaction, it looks at what's driving that satisfaction.
"It can be the look and feel of the site, the search and navigation functions, people returning to the site," Lewan said. "Agencies have to focus on what's important to the user and determine where to spend those resources and dollars, and what's appropriate for their business model."
Overall satisfaction levels remained mostly level in the latest survey, increasing from 75 to 75.1 from the year before.
The ForeSee report looked at 100 federal websites and collected more than 220,000 responses during the fourth quarter of 2014. Satisfaction is measured on a 0-100 scale, with scores 80 and above recognized as excellent (highly satisfied visitors) and scores below 70 revealing room for improvement (dissatisfied visitors).
The highest-rated sites were:
SSA's Extra Help with Medicare Prescription Drug Plan Costs (90)
SSA's Retirement Estimator (89)
National Institutes of Health's Senior Health (88)
SSA's Business Services Online (88)
my Social Security (88)
SSA's iClaim (88)
Department of Health and Human Services' MedlinePlus (87)
HHS' MedlinePlus Spanish-language site (87)
U.S. Citizenship and Immigration Services' Spanish-language site (87)
American Battle Monuments Commission's site (85)
Twenty-one percent of sites scored 69 or below. The bottom 10 sites were:
Department of Veterans Affairs' main website (56 points)
Labor Department's Disability.gov (56)
Federal Motor Carrier Safety Administration's main website (57)
TreasuryDirect.gov (60)
HHS' Grants.gov (60)
Defense Department's Tricare site (61)
Bureau of Justice Statistics' site (63)
Treasury Department's main website (64)
U.S. Forest Service's main website (64)
Federal Railroad Administration's main website (65)