If You're Using Big Data, Press '1'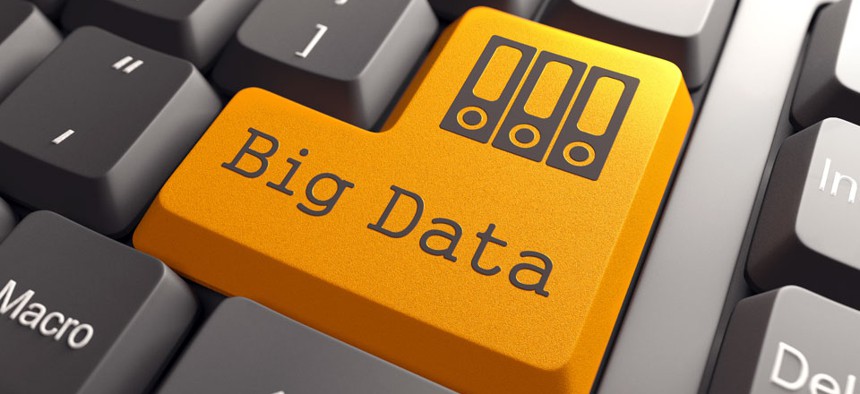 Most big data predictions focus on the potential to revolutionize how agencies do business.
In 2012, the White House allocated $200 million to big data initiatives, and a year later, a Government Business Council report confirmed 69 percent of federal managers believe big data can fundamentally transform their agency operations.
But the fact remains: Changing operational reality is hard. The same 2013 GBC report found 61 percent of federal managers don't believe they have the resources to take advantage of big data.
Rather than funneling resources toward marginal improvements in agency operations, perhaps a more cost-effective alternative lies in a perennial government weakness -- customer experience, or CX.
The outlook for government CX is bleak, according to a Nov. 7, 2014 report from Forrester. Of the 1,300 U.S. adults surveyed who interacted with a government agency online in the preceding 12 months, less than half said agencies satisfied their expectations of government. In fact, less than half said these agencies made them proud of the U.S.
Big data offers the potential to reverse this in three ways: better identifying and segmenting stakeholders; fostering a smart dialogue with the customer and integrating that dialogue across multiple channels.
By improving the customer experience, agencies create a perception, which, in turn, pushes a feedback loop into reality.
There's an obvious stakeholder in CX. Big data offers agencies the ability to identify their customers like never before. Customers can be segmented by demographics, wants and needs, past behaviors and much more. Moving beyond the obvious stakeholder, big data offers agencies the ability to better understand their own employees, particularly those on the front lines of CX. Big data enables a similar, deep segmentation in-house, but with added emphasis on employee engagement and workplace culture.
Armed with the full picture of its stakeholders, the agency can engineer a "smart dialogue." For the Federal Emergency Management Agency, for example, big data enables the agency to target customers along three planes according to behavioral, locational and circumstantial relevance. Rather than a shotgun strategy, this enables a targeted, smart dialogue, pushing information to, for example, customers located in the vicinity of California's deadly San Andreas Fault who in the past have inquired about property insurance.
Finally, big data enables the agency to push data strategically across a multichannel system of mobile, Web, email, social media, brick-and-mortar and phone platforms. The more effectively an agency can serve customers at the self-service level, the fewer resources it has to allocate to expensive customer service representatives.
When the White House rolled out its 2015 initiatives, it announced agency customer service would be a priority. But it remains to be seen how successfully agencies will pursue that goal.
On Feb. 25, big data vendor Cloudera will host an event to discuss where big data is going in the government space, featuring Mike Olson, co-founder of Cloudera; Steve Orrin, chief technologist with Intel; Daniel Duffy, high-performance computing lead with NASA's Center for Climate Simulation; and many more experts in the field.
For more information about the event, register here.
(Image via Tashatuvango/Shutterstock.com)