CIA CIO Opens Up About Amazon Cloud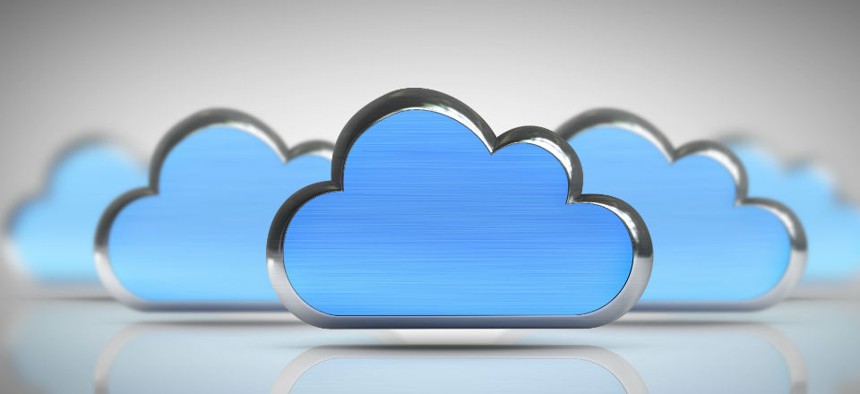 Before Central Intelligence Agency Chief Information Officer Douglas Wolfe on Tuesday delivered his keynote address at the Amazon Web Services government symposium in Washington, D.C., he prefaced his remarks.
"This is not something we have traditionally done or naturally would do, but I think it's very important," he said.
The "it" Wolfe alluded to – what brought Langley's top tech executive before an audience of a few thousand people – was the agency's $600 million cloud computing contract with AWS. News of the contract broke last year, but this was the first the agency spoke publicly about its cloud procurement.
Seeking a commercial cloud service provider to build the equivalent of a public cloud on private premises for the 17 agencies of the intelligence community was a decision rooted in significant cost recovery, increased mission improvement and a boost of industry innovation.
"The biggest thing we were trying to do -- the visionary folks a couple years ago -- was answer the question, 'How do we keep up?'" Wolfe said. "The mission we have is important. The pace and complexity is really not [diminishing]; in fact, it may be increasing. We feel it is very important to deliver the best IT and best products and services we can to our customers in the IC."
Wolfe called it "one of the most important" tech procurements in recent history. The agencies of the IC will be able to order services such as application hosting, storage and analytics against the contract, and its elastic nature means agencies will pay only for services they use. In other words: The cloud can scale, an important value proposition for agencies within the IC that ramp up need in critical times.
Also of importance: cloud environment brings with it innovation. Like many cloud providers, AWS routinely introduces updates, patches and new services -- the CIA will have the option to implement them.
"We're going to start to bring in innovation from the commercial sector," Wolfe said.
The AWS-built cloud will roll out this summer, and "will take a few months to get online in a robust way," Wolfe said.
"I think it's going to make a big difference for national security," Wolfe said. I'm really very excited about this."
Editor's note: Reporter Frank Konkel has authored a feature piece on the CIA and AWS' cloud efforts that will appear in the July 9 edition of Government Executive.
(Image via Iaroslav Neliubov/Shutterstock.com)