Keys to Successful Telework May Already Be in Feds' Pockets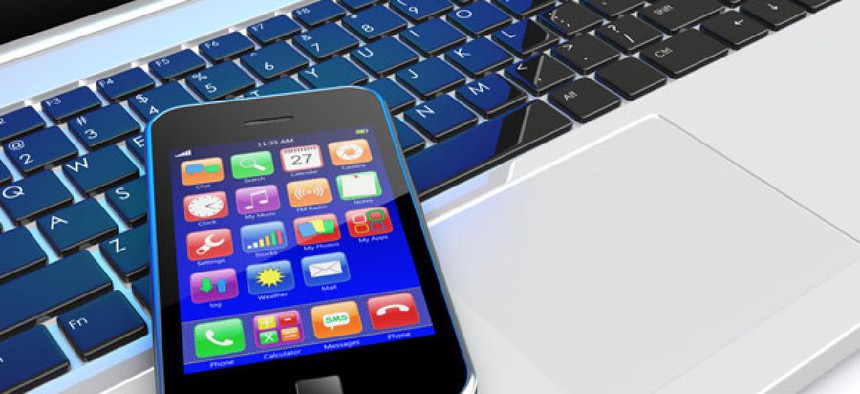 The success of this year's Telework Week event – in which more than 112,000 feds participated – is a testament to the progress federal agencies are making not only to make the workplace more flexible for employees but also to continue operations in the event of an emergency.
So what tools and devices are federal employees using for telework? According to a survey of Telework Week participants by Mobile Work Exchange, laptops remain the tool of choice among teleworkers, with more than 90 percent of Telework Week participants saying they use a laptop.
Sixty percent of teleworkers said they used a VPN connection for telework, while nearly 30 percent said they used a smartphone. Other tools, like virtual desktops, collaboration tools, video conferencing, desktop PCs and tablets were less popular among Telework Week participants, though collaboration tools, video conferencing and tablets were more popular among participants this year than in 2012.
"I foresee more widespread use of collaboration tools and video conference in the future," said Cindy Auten, general manager of Mobile Work Exchange. "That is one area to watch as telework adoption becomes more widespread at agencies to keep people connected. I see collaboration jumping year over year."
When it comes to devices, however, the key to the future of federal telework may already be in employees' pockets, Mobile Work Exchange noted. For example, many employees noted that a bring your own device, or BYOD, strategy would help their organization improve its telework program.
And while 92 percent of organizations surveyed said they have a formal telework program, and 92 percent believe they actively support and encourage telework, just 11 percent say their organizations have an official BYOD policy.
"I would love to have a BYOD phone so that I only have to carry one smartphone instead of two," one Telework Week participant said in the report.
"I would like to see agencies improve options as far as providing a second workstation that stays at home or using a flash drive or personal computer that sets up a desktop rather than having to carry the main work computer home," another participant said. "That would really increase the options for continuity."
What tools do you use to telework? What can your agency do to improve telework, and would a BYOD strategy help?