Author Archive
Brittany Ballenstedt
Blogger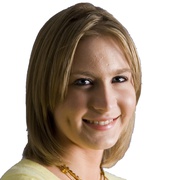 Brittany Ballenstedt writes Nextgov's Wired Workplace blog, which delves into the issues facing employees who work in the federal information technology sector. Before joining Nextgov, Brittany covered federal pay and benefits issues as a staff correspondent for Government Executive and served as an associate editor for National Journal's Technology Daily. She holds a bachelor's degree in journalism from Mansfield University and originally hails from Pennsylvania. She currently lives near Travis Air Force Base, Calif., where her husband is stationed.
CXO Briefing
Government IT workers say training would boost their confidence in making better IT decisions.
CXO Briefing
Getting rid of unused office space could save the federal government billions of dollars annually, report says.
---
CXO Briefing
The initiative aims to promote innovation and bring in new ideas at no cost to the participating agency.
CXO Briefing
Specialized skill sets allow candidates to be choosy when presented with a job offer.
CXO Briefing
Federal belt-tightening has seen some positive outcomes.
CXO Briefing
Employees leave when agencies cannot offer flexible work arrangements, study finds.
CXO Briefing
The laborious federal hiring process often means the public sector misses out on great talent.
CXO Briefing
Many federal managers say their agencies aren't taking full advantage of mobile technologies, study finds.
CXO Briefing
Or do past project failures still have you reeling against any personnel reform?
CXO Briefing
Tomorrow's higher-education institutions will be accessible, flexible, innovative and job-focused, emphasizing lifelong learning.
CXO Briefing
The top workforce challenge identified by CIOs was workforce planning.
CXO Briefing
Feds still like their BlackBerrys for checking email, survey also finds.
CXO Briefing
Fostering that relationship will be one topic at this year's CIO Council Boot Camp.
CXO Briefing
Feds' achievements honored at info-sec leadership awards.
CXO Briefing
Federal agencies don't even make it onto the salary list that Google tops.
CXO Briefing
GAO looked at six departments' cyber responses in 2012.
CXO Briefing
Sixty years after a landmark Supreme Court decision, education in the United States remains separate and unequal for many.
CXO Briefing
Six steps can help agencies formulate their STEMM succession plans.
CXO Briefing
Science Fair emphasizes young women who are excelling in science, technology, engineering and math.