HUD unveils online app to help grant spending hit home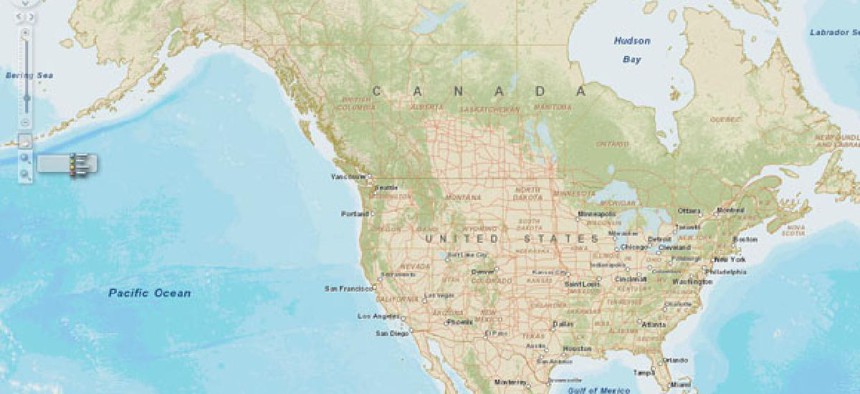 The Housing and Urban Development Department has launched a new Web application that will consolidate economic and housing data onto a user-friendly, publicly accessible site.
The app, CPD Maps -- named for HUD's Office of Community Planning and Development -- is part of the department's eCon Planning Suite, an initiative that uses various tools designed to simplify and improve the process for state and local governments to spend grant money.
"What we really hope to accomplish is for all grantees to really be able to target their projects," said Yolanda Chavez, deputy assistant secretary of HUD for grant programs.
They will be able to do this, Chavez said, by layering data -- such as poverty rates -- on top of a map that also will show where and how HUD grants have been invested. The site will allow HUD officials, local community leaders and regular citizens to zoom in to the neighborhood and Census Bureau tract level to view hyper-local information.
"It's important to be able to visualize the data," Chavez said.
HUD officials anticipate the new tool will allow community members to see where federal dollars are being spent locally and even advocate for projects in their neighborhoods. The site has more than 100 layers of data that users can compare simultaneously or individually, according to HUD officials.
"This is a flagship initiative," said Thomas Gibbs, an account executive with Esri, the geography technology company that designed the CPD Maps program. "It's not just a Google map. It's an analytical map."
The program was built on Esri's ArcGIS system. The information on the site includes data from HUD, Census and the American Community Survey, and can be updated regularly. Previously, all this information was stored separately and local governments spent thousands of hours poring through it to determine the best way to spend grant money. Now, HUD and Esri officials said, governments will save time and money as the information now is available in one place.
"This technology that we're providing is going to be really revolutionary in helping all our grantees work smarter," HUD Secretary Shaun Donovan said in a statement.
Meg Barclay, a HUD project manager, said the app will help explain to local communities why some neighborhoods received grants while others did not.
"When you invest in an area," she said, "you are implicitly not investing in another area. [CPD Maps] will allow you to justify why you spent in certain areas."
Chavez noted: "It helps to remove politics from the decision making."
Several mayors, including Houston's Annise D. Parker and New Orleans' Mitch Landrieu, have spoken out in support of the new application.