Pentagon CIO warns against pause in AI development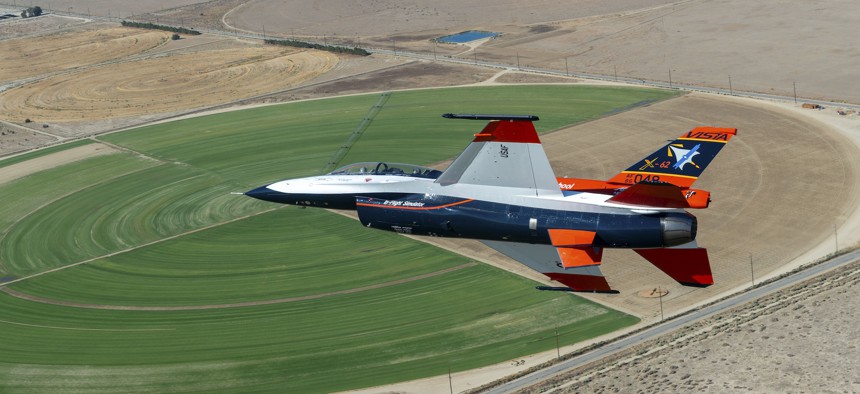 A pause in the development of artificial intelligence tools and products in the United States could have troubling consequences in the emerging technology race against countries like Russia and China, a top Defense Department official warned on Wednesday. 
DOD Chief Information Officer John Sherman spoke out against calls from some leading technologists for a six-month pause in AI development and research, suggesting that implementing a global halt would be virtually impossible and could allow  adversaries to continue advancing their own AI initiatives. 
"Some have argued for a six-month pause, which personally I don't advocate for," Sherman said at a TechNet Cyber event hosted by the nonprofit AFCEA. "If we stop, guess who is not going to stop? Potential adversaries overseas."
"We've got to keep moving," he added. 
His comments come after AI and national security experts testified to Congress last month about advancements in emerging technology that are outpacing federal regulation. Recent reports have also tasked DOD with developing collaboration guidance and enhancing its AI strategies. 
On Thursday, the White House hosted four technology CEOs to discuss AI risks and innovation in a meeting convened by Vice President Kamala Harris. The talks included announcements by the administration of $140 million in funding for seven AI research institutes as well as a commitment by leading AI firms to support independent testing on AI systems. The administration is also prepping guidance on the use of AI in government systems.
Arati Prabhakar, director of the White House Office of Science and Technology Policy, said in an invitation obtained by NextGov that the administration was aiming to have a "frank discussion of the risks we each see in current and near-term AI development, actions to mitigate those risks, and other ways we can work together to ensure the American people benefit from advances in AI while being protected from its harms."
Sherman acknowledged the rapid pace in recent developments around AI and said continued improvements around data management and cybersecurity were needed to provide proper oversight of the emerging technology industry. 
"I know we're seeing this spiral pretty quickly, but for real decisions that are going to require real outcomes, we have to think differently about this and not just drink the Kool-Aid," the CIO said. "Not advocating for any sort of pause, but let's be smart about how we come at this."
The Defense Department's first AI strategy was released in 2019 and called for the U.S. and its partners to adopt AI for national security interests and "to prevail on future battlefields."