DOD's new data king is skeptical of AI 'pixie dust'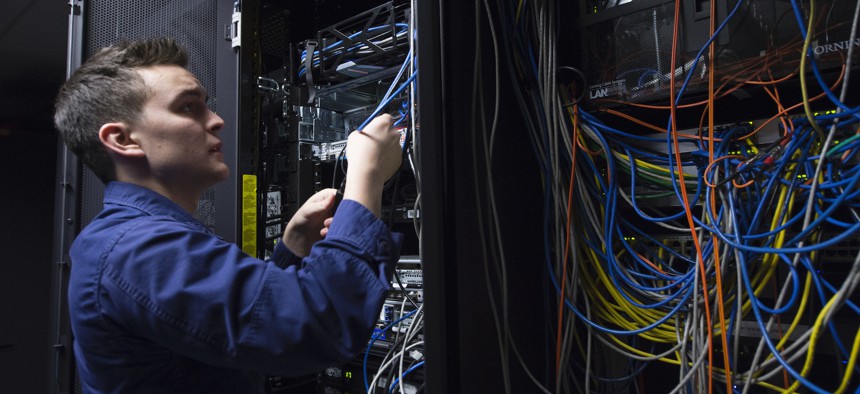 Artificial intelligence may decide who wins and loses future wars but not everything that calls itself "artificial intelligence" promises real intelligence, says Craig Martell, the Pentagon's Chief Digital and Artificial Intelligence Officer, in an interview as part of the Defense One Outlook series. More importantly, says Martell, many of the agencies, offices, and organizations within DoD that are asking for artificial intelligence really just need to understand their own data. If they can do that, he says, they'll be able to create their own AI tools that better fit their needs. 
Martell's 9-month-old office presides over the Defense Digital Service, the Joint Artificial Intelligence Center, as well as the office of the chief technical officer and data analytics division, which maintains Advana, the Defense Department's primary analytics and auditing platform. 
"We've been spending our last six months trying to figure out what's the right way to take all those four orgs and merge them into one," he said.
Together, they promise to become a foundation that enables defense agencies to make their own tools while helping the Pentagon's leaders better understand the widely varying data it holds and generates.
Take the Pentagon's support for Ukraine. On the one hand, the Defense Department Inspector General has said that the failure of the Defense Department to use the Advana platform to keep track of weapons shipments is hurting the DOD's ability to monitor the effort. But the use of the platform presents an added burden to soldiers who are trying to get weapons and ammunition to Ukrainians as quickly as possible. 
Martell said that discussion about how to integrate an analytics platform into a fast-moving operation represents exactly the sort of problem that the Defense Department has to wrestle with now, before what he called the "next Ukraine," meaning the next major logistics or even combat effort abroad. 
"We've got to get the foundation right. And if we get the foundation right, then we're going to be open to innovations as they come along. And foundation is data, quality data, accessible, clean, regularly updated and with a notion of ownership," he said. 
That means dedicated data officers within DOD offices, organizations and components who treat data as an asset not some byproduct of current operations.
Whatever form that merger between those elements ultimately takes, Martell said it will  not pump out lots of new AI models and programs to foist on components, commands, or offices. What's much more important is helping different entities in the Defense Department understand what data they actually have that could go into an AI application or model that they build themselves. 
"We're going to have to figure out a way to make this work without really top-down demand, but with bottom up," he said.
But that's if an AI tool is even needed at all. Too many managers, he says, suffer from this "feeling like we don't know what our data says. So we need something like magical pixie dust called AI, which obviously is not the right way to think about it. I think that will go away when people can just see the value of their data."
Martell's Outlook session ran Thursday.