Author Archive
Patrick Tucker
Technology Editor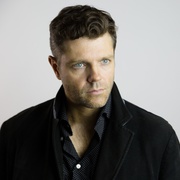 Emerging Tech
Some 400 troops are testing the devices, trained on nearly a quarter million cases to detect COVID and a whole lot more.
Emerging Tech
The simulated cruise missile intercept harnessed widely dispersed systems — all supervised by tablets in a flight-line hangar.
Emerging Tech
New tools are planned to help various militaries and defense companies cooperate and interoperate on artificial intelligence.
---
CIO Briefing
The Pentagon wanted to fund ambitious research into future tech breakthroughs but contractors spend most of their money on safer bets, GAO has found.
Emerging Tech
A DoD pilot program could help make artificial intelligence useful not just to researchers but to physicians.
Emerging Tech
A research effort funded by China and the U.S. could speed up the discovery of new materials to use in electronics.
IT Modernization
Those crazy memes you keep seeing? Hate groups are using them to attract online recruits into small, intense groups — and beat Facebook's censors.
Emerging Tech
The Joint Common Foundation aims to help the Department to standardize and secure its data and make it easier to find.
Emerging Tech
Officials just launched a public challenge to help create the artificial intelligence needed to turn the planet's magnetic fields into readable maps.
Cybersecurity
The EU singled out perpetrators that attacked British hospitals, Ukrainian infrastructure, and the Pyeongchang Olympics.
Cybersecurity
An independent study of the list found China uses its favored companies to wipe out competition and spread economic influence.
Emerging Tech
Over the last five years, AI has grown considerably, as has public concern about its use, particularly for national security purposes.
Cybersecurity
We treat direct messages on Twitter as private conversations. Last night's hack shows that isn't the case.
CIO Briefing
The new acting head of defense research and engineering comes from the White House with a relatively light resume.
Cybersecurity
A proposed new office would help private entities and the government respond together to major hacks.
Emerging Tech
The first major update in nine years set out more forceful goals, but leaves gaps.
Policy
Active duty soldiers in the nation's capital will also be returning home.
Emerging Tech
The Air Force will build a 5G network at Nellis AFB, the latest U.S. base to host experiments with the next-gen comms gear.
CIO Briefing
But much of the order may be legally unenforceable.
Emerging Tech
ZipLine, whose drones have delivered more than 100,000 packages in Africa, will begin flights in North Carolina.