Author Archive
Patrick Tucker
Technology Editor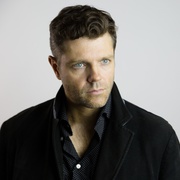 Emerging Tech
A second NORTHCOM experiment aims to prove out various concepts for JADC2.
Ideas
Beijing is using technology products, markets, and training to secure influence with U.S. security partners, a IISS report finds.
Emerging Tech
Physics keeps the Pentagon from orbiting a computer powerful enough for machine learning. So they're building a network in space.
---
Cybersecurity
There are various reasons why. But studies suggest it's still worth the effort.
Cybersecurity
As the government scrambles to understand the widening compromise, legislation to shore up the nation's cyber defenses sits unsigned on the President's desk.
CIO Briefing
DOD has picked 16 sites for a "controlled pilot" COVID vaccination program.
Emerging Tech
Google and other companies are helping design a smarter, cheaper way to produce aviators.
Cybersecurity
Information collected as we go about our daily lives can be weaponized into influence operations that are harder to detect.
Emerging Tech
Allowing soldiers to train their robot wingmen in game environments could be the key to human-machine teaming.
CIO Briefing
Groundbreaking tools are around the corner, 3-star general says. The limiting factor is lack of computing power to grind through giant Pentagon datasets.
CIO Briefing
That's what the outgoing HASC ranking member says, and he's not alone.
CIO Briefing
After helping to keep the election secure from hackers, the CISA director turned to refuting the baseless claims of the president.
Cybersecurity
The huge follower counts of dedicated misinformers appear to outweigh efforts by journalists, government officials, and the social media platforms themselves.
Cybersecurity
America's cyber defenders are getting more proactive — and more chatty.
Cybersecurity
Four years after a big wake-up call, federal, state, and local governments are working harder and more closely to ward off threats.
Emerging Tech
A major wins an innovation award by proposing to bring hotel-style booking to training ranges.
Cybersecurity
Voting systems remain secure but Russia and Iran have obtained voter data, warn DNI Ratcliffe and FBI Director Wray.
Emerging Tech
Four years after DARPA sought a better way to bring medicine to the battlefield, the technology may assuage broader concerns about foreign supply chains.
Emerging Tech
Some 400 troops are testing the devices, trained on nearly a quarter million cases to detect COVID and a whole lot more.
Emerging Tech
The simulated cruise missile intercept harnessed widely dispersed systems — all supervised by tablets in a flight-line hangar.