Author Archive
Patrick Tucker
Technology Editor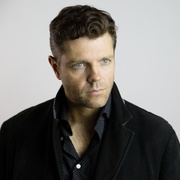 Cybersecurity
Russian coders have little choice but to work with their government, which in turn denies any knowledge of their activities. That's why hacking activity shows no sign of slowing.
Emerging Tech
The U.S. sees networked warfare and AI as a game-changer. But what happens when your opponent copies your move?
Emerging Tech
The Army's connect-everything experiment is about to get much bigger, and looks across the Pacific.
---
Emerging Tech
Training AIs to look at 26 subtle features may help thwart attempts to peddle fraudulent imagery.
Data
Better access to weapon data is crucial to faster Pentagon purchasing — and dangerous to industry business models.
Cybersecurity
China leads a pack of threats to the United States, they tell lawmakers.
IT Modernization
The nascent app aims to generate options, recommendations, and mission orders.
Cybersecurity
The risks aren't well understood by researchers, in part because of local and state control of electrical utilities.
Emerging Tech
Virginia Tech researchers aim to use 5G networks to track items as they come and go.
Emerging Tech
JAIC leader stresses that AI ethics guidelines don't slow down the United States. In fact, they are essential.
Cybersecurity
China will soon harness AI to supplant Russia as the world leader in information warfare, a DIA leader said.
Cybersecurity
The Joint Chiefs chairman says the organizations have not yet worked out how to keep the data flowing after the long-awaited split.
Emerging Tech
A second NORTHCOM experiment aims to prove out various concepts for JADC2.
Ideas
Beijing is using technology products, markets, and training to secure influence with U.S. security partners, a IISS report finds.
Emerging Tech
Physics keeps the Pentagon from orbiting a computer powerful enough for machine learning. So they're building a network in space.
Cybersecurity
There are various reasons why. But studies suggest it's still worth the effort.
Cybersecurity
As the government scrambles to understand the widening compromise, legislation to shore up the nation's cyber defenses sits unsigned on the President's desk.
CIO Briefing
DOD has picked 16 sites for a "controlled pilot" COVID vaccination program.
Emerging Tech
Google and other companies are helping design a smarter, cheaper way to produce aviators.
Cybersecurity
Information collected as we go about our daily lives can be weaponized into influence operations that are harder to detect.