Author Archive
Patrick Tucker
Technology Editor, Defense One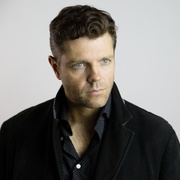 CXO Briefing
To "compete on a global stage," DOD must get a handle on its management practices, Deputy Defense Secretary says.
CXO Briefing
An updated policy tweaks wording in a bid to dispel confusion.
Emerging Tech
Army awards $66 million contract to develop an EMP device that fries the electronics of incoming drones.
---
Emerging Tech
A new research paper claims to offer a quantum-powered code-breaker of spectacular power. "If it's true, it's pretty disastrous," says one expert.
News
Intelligence officials cite recent efforts to reduce the stigma of reporting odd aerial phenomena. Many cases remain unexplained.
Emerging Tech
Jets, destroyers, and soldiers are very different data customers, but the Pentagon wants to serve them all equally.
CXO Briefing
Kyiv is looking for alternatives to Musk's Starlink internet terminals and worrying about rising misinformation on Twitter.
CXO Briefing
Biden wants more rapid testing, vaccine production, etc. using breakthrough technologies.
CXO Briefing
China is a "pacing" threat, Russia just an "acute" one—but international partnerships, the old global order are key to beating both.
CXO Briefing
High-speed, low-latency networks promises to help bring AI to bear on floods of battlefield sensor data.
Emerging Tech
Tests will see whether battery-powered personal watercraft can help with search-and-rescue
Emerging Tech
Milley visits Polish airbase to check on defenses, American repair crew.
CXO Briefing
Ex-Google, DOD leaders paint dire picture unless U.S. organizes to win technology races.
By

Patrick Tucker and Lauren C. Williams
Cybersecurity
The Defense Department's current "checklist" approach can't keep its networks safe.
Emerging Tech
The 'Shark Tank'-like competition will pull solutions from active-duty personnel for possible use in the field.
Data
App gives recruiters a tool to monitor how their recruits are shaping up before shipping out.
Emerging Tech
From drone-deployed 5G networks to digital twinning, a small 5G pilot is rewriting the rules for battlefield connectivity.
Emerging Tech
The command has goals for 2025 and 2030, but wants more guidance from the Pentagon.
By

Kevin Baron and Patrick Tucker
CXO Briefing
The Russian military wrote the book on tactical drones in 2014. Now its leaders are begging foreign partners and regional officials to help replace downed UAVs.
CXO Briefing
Commandant sees empowered battlefield commanders, and new support roles further from the front lines.