Author Archive
Patrick Tucker
Technology Editor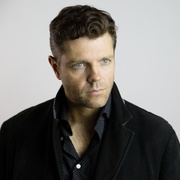 Emerging Tech
Its lessons will inform the Army's next-gen-unmanned-vehicles plan to ask tech firms to deliver the brains and established firms to deliver the wheels.
Emerging Tech
New labs to test interconnections are the key to joint all-domain command and control.
Emerging Tech
Heidi Shyu, research and development undersecretary, said she went looking for tech areas to trim—and found that some vital ones had been overlooked.
---
Emerging Tech
The Scarlet Dragon exercise is evaluating ways the service might put new tools to use in the very near term.
CIO Briefing
By teaching an AI to read instruments with a camera, you get the best of the human and machine worlds.
Emerging Tech
More data on the battlefield means a wider attack surface, something the Defense Department has yet to prepare for, experts say.
CIO Briefing
Project Ridgway pushes soldiers to use—and even create—the artificial-intelligence tools that will confer military advantage.
Cybersecurity
Even rendered inoperable, equipment now in the hands of the Taliban will yield troves of information about how the U.S. builds weapons and uses them.
Emerging Tech
A draft of the House NDAA markup outlines two provisions to fix the gap between research and acquisition.
Emerging Tech
But Russia and China are preparing to 3D print hypersonic components.
Emerging Tech
Satellites can't directly observe the underground facility, but analysis of its surroundings yields a progress report.
Emerging Tech
Over a unique six-week course, participants met virtually with tech leaders to talk about AI's future.
Emerging Tech
As the military grapples with connecting more things over longer distances, recent flight reveals a way forward.
Emerging Tech
A new algorithm called "Sniffy Bug" shows how tiny drones will do dangerous work even in areas where they can't use GPS.
CIO Briefing
The death of the Pentagon's controversial cloud computing mega-contract likely puts Amazon and Microsoft in a new sort of partnership.
IT Modernization
Wargame planners won't include even low-bandwidth telehealth until it has proven valuable in wargames.
Cybersecurity
Too many firms are shying away from replacing old gear that is only getting easier for criminals to attack.
Emerging Tech
Top commanders say military training needs to reflect how artificial intelligence will change the pace of war.
CIO Briefing
AI safety is often overlooked in the private sector, but Deputy Secretary Kathleen Hicks wants the Defense Department to lead a cultural change.
Emerging Tech
In the first experiment of its kind, military researchers will attempt to link drones to satellites via light.