Author Archive
Patrick Tucker
Science & Technology Editor, Defense One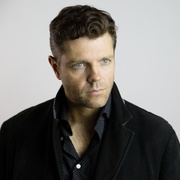 CXO Briefing
"We're laying the groundwork for starting to figure that," said the leader of Space Operations Command.
Emerging Tech
But other defense leaders are more eager to deploy new artificial-intelligence tools.
---
CXO Briefing
The Defense Department keeps too many secrets, uses old approaches to secret storage, and does not apply data-driven strategies to classification.
Emerging Tech
A small sensor tucked neatly behind the ear allowed soldiers to mentally guide robotic quadrupeds.
Emerging Tech
Navy pursues big AI ambitions with gradual approach.
Emerging Tech
The failure of Silicon Valley Bank presents the Defense Department with warnings—and opportunities.
By

Patrick Tucker and Marcus Weisgerber
CXO Briefing
Beijing funds much S&T research outside formal military channels.
Emerging Tech
Spooked by the company's new limits in Ukraine, military leaders are mulling new types of contracts.
Emerging Tech
Air Force special operators are rigging the venerable uncrewed aircraft with an ISR swarm that may take just one person to control.
Emerging Tech
Will it be a helicopter? A seaplane? Or a whole new thing?
CXO Briefing
NORTHCOM has changed radar settings to get "better fidelity on seeing slower objects," general says.
Emerging Tech
But Wednesday's explanation by the Elon Musk-founded company is at odds with its continuing work for the U.S. military.
CXO Briefing
To "compete on a global stage," DOD must get a handle on its management practices, Deputy Defense Secretary says.
CXO Briefing
An updated policy tweaks wording in a bid to dispel confusion.
Emerging Tech
Army awards $66 million contract to develop an EMP device that fries the electronics of incoming drones.
Emerging Tech
A new research paper claims to offer a quantum-powered code-breaker of spectacular power. "If it's true, it's pretty disastrous," says one expert.
News
Intelligence officials cite recent efforts to reduce the stigma of reporting odd aerial phenomena. Many cases remain unexplained.
Emerging Tech
Jets, destroyers, and soldiers are very different data customers, but the Pentagon wants to serve them all equally.
CXO Briefing
Kyiv is looking for alternatives to Musk's Starlink internet terminals and worrying about rising misinformation on Twitter.