Author Archive
Patrick Tucker
Technology Editor, Defense One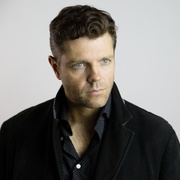 CXO Briefing
High-speed, low-latency networks promises to help bring AI to bear on floods of battlefield sensor data.
Emerging Tech
Tests will see whether battery-powered personal watercraft can help with search-and-rescue
Emerging Tech
Milley visits Polish airbase to check on defenses, American repair crew.
---
CXO Briefing
Ex-Google, DOD leaders paint dire picture unless U.S. organizes to win technology races.
By

Patrick Tucker and Lauren C. Williams
Cybersecurity
The Defense Department's current "checklist" approach can't keep its networks safe.
Emerging Tech
The 'Shark Tank'-like competition will pull solutions from active-duty personnel for possible use in the field.
Data
App gives recruiters a tool to monitor how their recruits are shaping up before shipping out.
Emerging Tech
From drone-deployed 5G networks to digital twinning, a small 5G pilot is rewriting the rules for battlefield connectivity.
Emerging Tech
The command has goals for 2025 and 2030, but wants more guidance from the Pentagon.
By

Kevin Baron and Patrick Tucker
CXO Briefing
The Russian military wrote the book on tactical drones in 2014. Now its leaders are begging foreign partners and regional officials to help replace downed UAVs.
CXO Briefing
Commandant sees empowered battlefield commanders, and new support roles further from the front lines.
Cybersecurity
A recent attack on a rare-earths processor shows a new facet of information warfare: weaponized NIMBYism.
Cybersecurity
Ground commanders have been unable to capitalize on at least one previous cyber strike.
CXO Briefing
The Pentagon has long espoused "knowledge-based acquisition," but doesn't insist on it.
CXO Briefing
Legal ambiguity may have crippled DHS's new board from the start.
Emerging Tech
Radio data collected from space is the next frontier.
Emerging Tech
Agency also sending new special spy drones to Eastern Europe.
Emerging Tech
Today's battlefield data is helping smart machines model the wars of the future.
Emerging Tech
March test 'one of the biggest steps we've seen' in development of new hypersonic weapons, company officials say.
CXO Briefing
An increasingly complex security environment is complicating the Pentagon's efforts to ease tech firms' frustrations.