Space Force preps to take on Army, Navy SATCOM this year, official said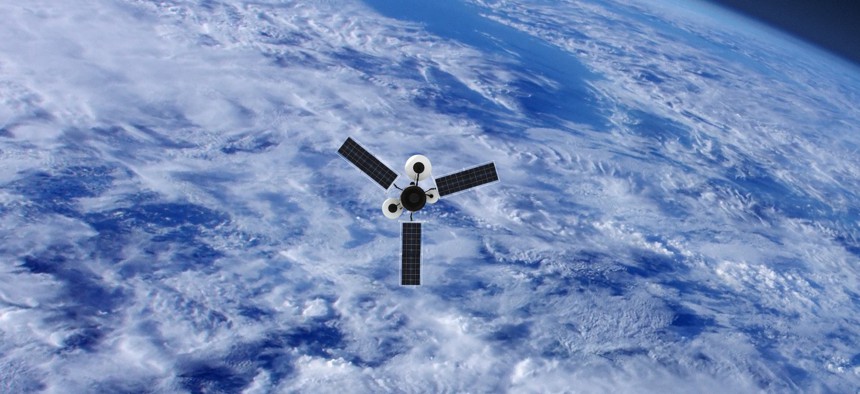 The Space Force expects to absorb the military's satellite communications later this year, according to a top official. 
Lt. Gen. William Liquori, the Space Force's deputy chief of space operations, strategy, plans, programs, requirements, and analysis, said during a June 2 Mitchell Institute event that efforts to transfer SATCOM infrastructure should take place later this year even as sister branches like the Army work to broaden their capabilities. 
"So later this year, we anticipate that the Army wideband satellite communications infrastructure will transfer over to the United States Space Force as well the Navy's narrowband satellite communications," Liquori said. "For the first time ever then, that will give one service the responsibility for all military satellite communications." 
The general said there have been productive discussions with military services to ensure a smooth transition "and ultimately have no impact on the end users." 
Liquori said, with regard to the Navy, those discussions have covered concepts of operations, tactics, techniques and procedures to get a better understanding of "where the touch points between the two services are." The plan is to continue those conversations with other military services as well. 
The move, which was previously said to be stalled due to funding lapses under continuing resolutions, also comes as threats to satellite communications are on the rise. 
The Space Force also recently released its cybersecurity standards for commercial satellite communications providers, according to Air Force magazine. The U.S. Space Systems' Command's Commercial Satellite Communications Office will start using third-party cybersecurity assessments in September with select companies. 
The Space Force is also working on creating a baseline of requirements for the Defense Department's space-based intelligence, surveillance, and reconnaissance (ISR) capabilities. 
"What we've got drafted right now is an intelligence, surveillance, and reconnaissance requirements needs memo that we're working through the Joint Staff coordination mechanism," Liquori said.
That memo is expected to eventually get validated by the Joint Requirements Oversight Council in the coming months and serve as a "starting point for integrating all of the joint requirements for space-based ISR," the general said.