Pentagon increases cyber funding request for 2023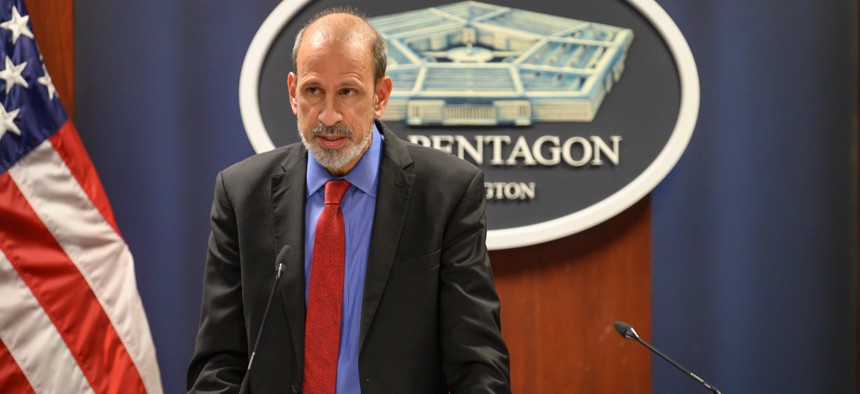 The Defense Department is continuing its upward trend for cyber investments with the White House asking Congress for $11.2 billion in cyberspace activities funds in 2023 – an almost $1 billion boost compared to last year's request, according to budget documents. 
"We paid the most attention to the things that are foundational like space and cyber and the industrial base that are not a China investment or a Russia investment," DOD's comptroller Mike McCord told reporters Monday. "They're an investment in our capability across the board. They're foundational in all the directions we might want to move."
Spread out, those funds will help with the building of the Defense Department's zero trust architecture across the military departments and defense agencies. Funds would also be used to boost cybersecurity support to the defense industry base with more pilot programs and services, including information sharing and cybersecurity certifications, defense officials said.
U.S. Cyber Command will get an enhanced role in acquisition of cyberspace programs and capabilities, according to the request. The 2023 requested funds would help create five new teams to, if enacted, bring the total to 142, and also go to investing in improving cyber ranges used for training and exercises. Starting in fiscal 2024, CYBERCOM will command budgetary resources for the Cyber Mission Force. 
The increased focus on cyber in the budget has been predicted to continue in future years. Sen. Jack Reed (D-R.I.), chairman of the Senate Armed Services Committee, previewed the White House's intentions last week, saying that cyber was "one of the most critical aspects of the battlefield" and that bolstering cyber teams was a priority in that. 
The budget request also boasts the largest for defense research, development, testing and evaluation which topped $130 billion – about 17% of the overall defense budget request at about $773 billion. In that, about $16.5 billion for science and technology innovation, nearly $5 billion for hypersonics, and $3.3 billion in microelectronics and 5G infrastructure. Biotechnology investments were listed at $1.3 billion.