Defense industry struggles with capacity, report says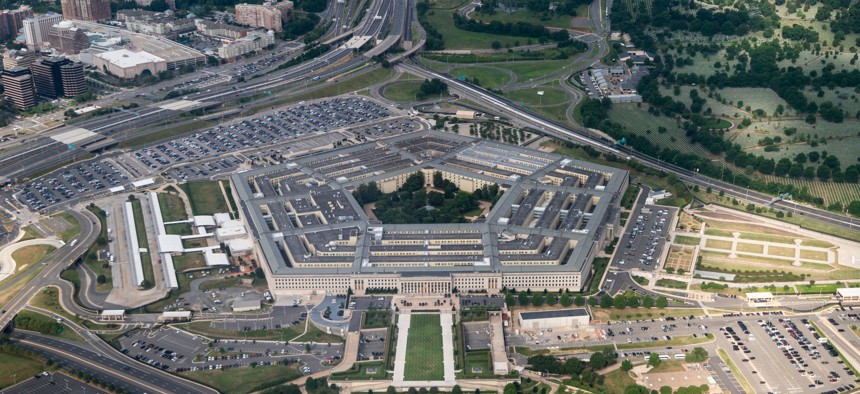 The defense industrial base continues to grapple with increased defense production demands as workforce needs and security challenges test companies' efficiency, according to a recent report. 
The National Defense Industrial Association released its annual Vital Signs report for 2022, in partnership with Govini, evaluating key areas that affect the overall health of the defense industry base, including issues like information security, demand, productivity, supply chain and emerging technologies.
Herbert Carlisle, a retired Air Force general and NDIA's president and CEO, called the new report a "wake-up call" as the defense industry contends with sustained challenges that continue to be exacerbated by the ongoing COVID-19 pandemic.
"In 2021, our economy was beset with a host of disruptions related to COVID-19 including workforce shortages, inflation, and supply chain disruptions — conditions that we had yet to observe at such a large scale during the first year of the pandemic," Carlisle wrote in the report.
"At the same time, cybersecurity and intellectual property threats continued unabated."
This year's report, which evaluates data from 2021, gave the defense industry its first "failing" grade – a 69 out of a possible 100 points. Previous years, 2020 and 2019, saw scores holding steady around 72.  
Productive capacity and surge readiness, which evaluates output efficiency, was a big driver for the overall score decrease and saw a 15-point dip to 52 compared to last year's report. Nearly 70% of companies surveyed listed skilled workforce challenges, amid pandemic-related disruptions from the national to local level, as a moderate or significant impediment to increasing production to meet a surge in military demand.
Additionally, more than half of the surveyed companies said hiring more workers or adding shifts as something that would be needed in the next 90 days to improve productivity and extend the working hours of the current workforce in the next 30 days to maximize potential production increases, according to the report. 
Moreover, another section of the report evaluating the science, technology, engineering, and mathematics talent pool noted that while there was an increase in STEM graduates, that influx couldn't keep pace with demand and an aging existing STEM workforce.
"Depending on the field, both shortages and surpluses exist within the STEM workforce. Thus, STEM employment faces a paradox in which an expanding pool of STEM graduates fails to keep up with the growing demand for skilled labor while the STEM workforce is aging," the report states. "Within the DIB, concerns about the skills gap have focused on the availability of STEM workers for both manufacturing and engineering roles."
Defense contractors also saw an increase in demand and cybersecurity vulnerabilities. In 2021, the Defense Department also had more contract obligations, with those for goods and services rising about 8%. Nearly a third, $136.8 billion, of awarded contract dollars was obligated to information technology – outpaced weapons and ammunition at $127 billion and research and development at $102.7 billion, the report states. 
"Vulnerabilities in information systems that facilitate the flow of industrial information can threaten production capabilities, service deliveries, and the integrity of [intellectual property] rights. Information security threats are also an enduring source of overhead costs as firms implement measures to protect and recover from cyber threats," the report states.
The report notes that while the severity of the known IT cybersecurity vulnerabilities is decreasing, the total reported rose by 11% to 16,971 in 2021 from 15,255 in 2020.
The report listed industrial security, which includes cybersecurity concerns and data breaches, as a continued major concern as more IT vulnerabilities are reported. The report touches on the Cybersecurity Maturity Model Certification program designed to rate the information security of DOD contractors, and notes the program was in the midst of rule-making and pre-implementation changes as the NDIA report was being assembled.