Senators look to thwart future quantum hacks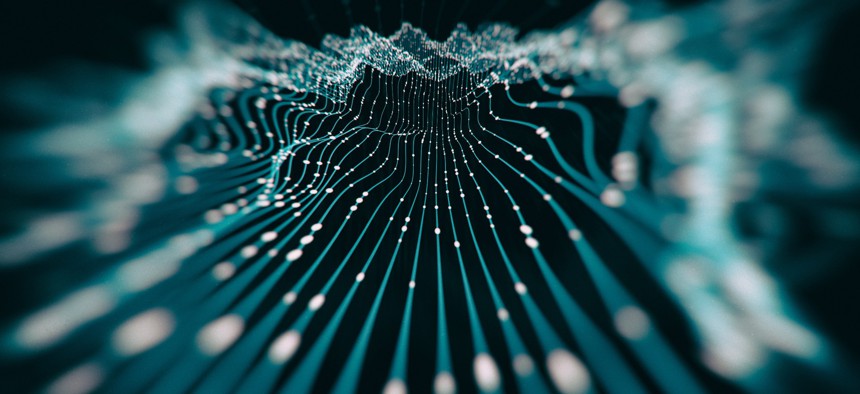 The Quantum Computing Cybersecurity Preparedness Act would instruct the federal government to accelerate preparations for defending against future exploits powered by quantum computing.
The Senate may take up a House-passed measure designed to protect federal government systems from potential risks posed by the development of quantum computers that could easly crack the current generation of encryption algorithms.
Sens. Maggie Hassan (D-N.H.) and Rob Portman (R-Ohio) introduced the Quantum Computing Cybersecurity Preparedness Act, which would prioritize tech upgrades needed to defend against quantum attacks. 
"Our national security information must remain secure as this technology quickly develops, and it is essential that the federal government is prepared to address cybersecurity concerns," Hassan said in a statement. 
A companion bill offered by Rep. Ro Khanna (D-Calif.) passed the House of Representatives on a voice vote earlier this month.
The bills also task the Office of Management and Budget with issuing an annual report to Congress under the law outlining strategies and pathways to post-quantum cryptography, including risk assessments and funding requirements. 
"Quantum computing will provide for huge advances in computing power, but it will also create new cybersecurity challenges," Portman said. "This bipartisan legislation will require the government to inventory its cryptographic systems, determine which are most at risk from quantum computing, and upgrade those systems accordingly."
There are other efforts to meet the challenges posed by quantum computing underway in Congress. The House version of the 2023 National Defense Authorization Act currently includes measures designed to accelerate quantum research efforts. The CHIPS Act, a bill designed to boost domestic manufacture of microprocessors with $52 billion in grants and incentives, also includes several measures focused on ramping up research and development on quantum computing across multiple agencies including the Department of Energy, the National Science Foundation and the National Institute of Standards and Technology.