CISA's first international office set to open later this month in London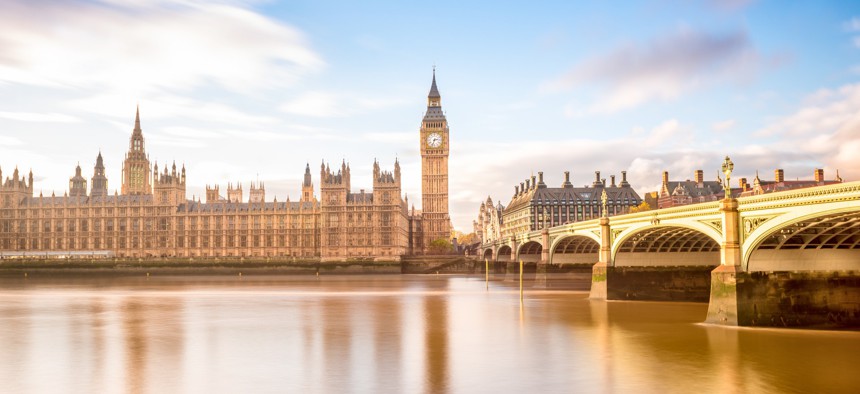 CISA's planned international attaché office will help promote the agency's first-ever global strategy announced last year.
The Cybersecurity and Infrastructure Security Agency is set to open its first international attaché office later this month in London, the agency announced in a press release on Monday.
Julie Johnson, who most recently served as CISA's regional protective security advisor in New York, is the agency's first attaché to Great Britain. Johnson previously helped spearhead federal interagency working groups as a regional lead for the agency. 
The London-based office will seek to promote CISA's four international strategic goals, including advancing operational cooperation, building partner capacity, strengthening collaboration through stakeholder engagement and shaping the global policy ecosystem, according to the press release. 
The attaché team will coordinate between CISA and other federal agency officials with the British government to pursue cybersecurity objectives, protect critical infrastructure and provide emergency communications.
CISA Director Jen Easterly said in a statement accompanying the press release that she was "thrilled" about the opening of the agency's first attaché office, adding that "true operational collaboration is a global endeavor."
"As America's cyber defense agency, we know that digital threat actors don't operate neatly within borders," she said. "To help build resilience against threats domestically, we must think globally."
The press release said the attaché office will serve as a model for the agency as it works to mature its international objectives around cybersecurity. CISA was established in 2018 to work across the public and private sectors, as well as with international partners and other various key stakeholders, on bolstering U.S. and global cyber defenses against a range of emerging threats. 
CISA released its first-ever global strategy for international engagement in February of last year, and said some of the top focuses would include identifying and addressing the most significant risks to U.S. national security interests, as well as strengthening the international resilience of critical infrastructure.