New cyber talent system, years in the making, goes into effect at DHS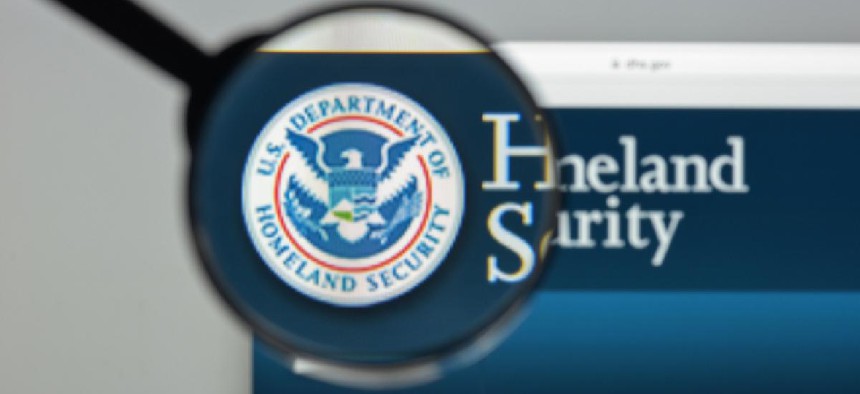 Agency officials estimate that around 1,000 of its 1,500 cyber vacancies could fit into the new scheme.
The Department of Homeland Security can now start building its new Cybersecurity Service. Policy changes billed as a wholesale rewiring of hiring and compensating cyber professionals at the agency go into effect today.
The first hires will be into the Cybersecurity and Infrastructure Security Agency and the DHS Office of the CIO as part of a new DHS Cybersecurity Service. The agency has a new portal for applications.
DHS wants to onboard the first 150 feds under the new system in 2022 and it expects it to "grow at an aggressive pace" in coming years, senior DHS officials told reporters during a briefing on Nov. 12.
Currently, the agency faces around 1,500 vacancies, officials said. That's within a notoriously tight labor market for cybersecurity professionals. DHS expects that about 1,000 of those job vacancies would fit into the CTMS scheme.
The first hires will range from entry- to expert-level professionals in a range of specializations, DHS officials said, pointing to digital forensics and cybersecurity threat analysis as examples of the skills the agency will be hiring for.
Current cyber feds at DHS won't be automatically put into the program, but will have to apply to join.
The set of changes, called the Cybersecurity Talent Management System, were first authorized in 2014 legislation, but have seen delay after delay before rules were laid down to implement it in September.
DHS says that it aims to better define work, build a diverse pipeline of talent and better screen applicants with competency-based assessments that test for specific skills, officials said. The new system will also allow the agency to better align pay with the value of skills in the market.
"The DHS Cybersecurity Talent Management System fundamentally re-imagines how the Department hires, develops, and retains top-tier and diverse cybersecurity talent," DHS Secretary Alejandro Mayorkas said in a statement. "As our nation continues to face an evolving threat landscape, we cannot rely only on traditional hiring tools to fill mission-critical vacancies. This new system will enable our Department to better compete for cybersecurity professionals and remain agile enough to meet the demands of our critical cybersecurity mission."
The agency has characterized the effort as a civil service pilot with rules that will allow the agency to onboard cyber professionals more quickly and ease their ability to move within government and the private sector.
"Current federal hiring practices were designed for predictable work. It was to emphasize predefined positions and longevity in government service, and there was a lack of agility," said a senior DHS official. "We embarked on designing CTMS to enhance the department's capacity to recruit and retain our cybersecurity talent by modernizing the practices around hiring, compensating and developing our employees."
The new cadre hired into the system will be in the excepted service, as opposed to the competitive service, which has particular rules for hiring, firing and pay.
As far as whether or not feds in this system will be eligible for union participation, DHS officials told reporters that "nothing about CTMS changes the department's authorities regarding collective bargaining."
Federal human resources experts have previously told FCW that unless the agency determines that certain positions are exempt from federal labor laws for national security reasons, they should be union eligible.
This article was updated Nov. 15 with additional comment.