CISA chief looks to new system to attract cyber talent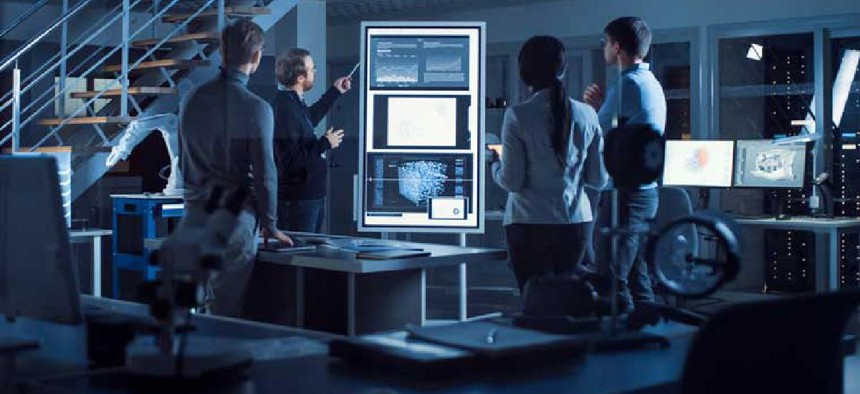 Despite increasing competition among the public and private sectors in hiring top cyber talent, CISA Director Jen Easterly said she has high hopes for a new personnel management system which reduces friction in hiring and offers new career paths.
The director of the Cybersecurity and Infrastructure Security Agency (CISA) said a new talent management system seven years in the making has the potential to recruit and retain the next generation of cybersecurity workers.
Despite increasing competition among the public and private sectors in hiring top cyber talent, Jen Easterly said the new Cyber Talent Management System (CTMS) would allow her team to bypass strict classification requirements and instead focus on hiring individuals with the curiosity and skills necessary to become valued members of the federal cyber workforce.
"If you don't have great talent, you're going to fail in the mission," Easterly said at the Billington Cybersecurity Summit on Thursday. "But it's hard to find good talent out there because we're all competing for it."
The Department of Homeland Security began officially rolling out the CTMS this summer, nearly seven years after it was granted the authority to establish a new personnel system in 2014. The CTMS features cyber positions without any longevity requirements, allowing DHS to hire and compensate individuals regardless of their previous government service or longevity in the federal workforce.
The new positions also allow cyber workers to move back and forth between government and the private industry without penalization from a salary or clearance perspective.
"We're bringing in folks who normally may not come to CISA and creating entry-level pathways," Easterly explained. "[CTMS] allows us to hire people based on aptitude, and we can pay people close to the market so it's more competitive."
Easterly said cyber leaders in the federal government were now focusing on how best to recruit entry-level workers through new internships. A day prior to the Billington Cybersecurity Summit, she joined National Cyber Director Chris Inglis and Freeman Hrabowski, president of the University of Maryland, Baltimore County, to discuss collaborating on a potential apprenticeship for UMBC students within the federal cyber workforce.
"Just as we have to move with agility in cyberspace from an operational perspective … we need to do it from a people perspective," Easterly said. "I'm really excited about working with industry to figure out how we can create corridors between industry and places like CISA where we need the world's best network defenders."