NDAA could require closer tracking of DOD researchers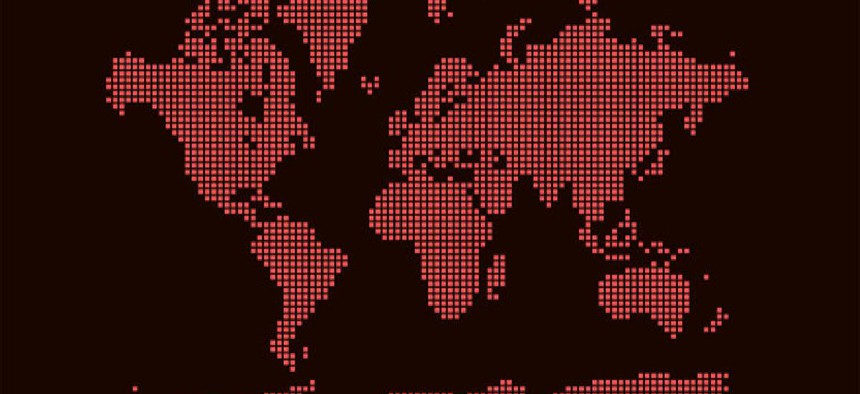 A provision added to the House version of the FY 2021 National Defense Authorization Act raised privacy concerns, but security considerations won out.
House lawmakers last week passed an amendment to the 2021 National Defense Authorization Act that would allow the Defense Department to track U.S. and foreign student researchers on national security projects, despite privacy concerns. 
The amendment aims to close a loophole in the 2020 NDAA that excluded basic DOD research at academic institutions from information-sharing requirements.
"We have seen numerous incidents from both Americans and foreign nationals involved in the theft of intellectual property, espionage and illicit technology transfer," Rep. Jim Banks (R-Ind.) said of his amendment, adding that the measure was about transparency so taxpayers can understand where DOD funds were going and who was participating in the research.
"This is a necessary step to ensure the security of our sensitive defense research and development," Banks said, noting that such efforts focus on everything from Russian disinformation campaigns to anti-unmanned aerial systems technology and using quantum computing for secure communications.
Some House Armed Services Committee Democrats took umbrage with the measure, however, citing privacy concerns for U.S. citizens.
Rep. Chrissy Houlahan (D-Pa.) opposed the amendment, saying that while it should be known who is performing and has access to sensitive DOD research, the amendment would allow DOD to track both U.S. citizens and foreign nationals engaged in basic research," which by nature is publicly available, as opposed to "applied research, which can be nationally security sensitive".
There's also the issue of STEM talent. Houlahan said there was "a global competition for the talent needed to address future capabilities and threats" and that the amendment could make the U.S. seem "inhospitable to basic researchers," both foreign and domestic.
Rep. Susan Davis (D-Calif.) raised concerns about how the provision could be abused and create a "slippery slope." She suggested that guardrails be put in place, though she did not offer specific solutions.
"I don't know that you find that out in a simple way. Do you ask them, 'Are you doing this kind of research?'" Davis said. "In order to be able to implement this, you might be asking people to do something that, certainly even for a student in our country, may be inappropriate."
The provision comes as the research community contends with the arrest of Harvard University chemistry department chair, Charles Leiber, on charges that he lied to investigators about accepting funding from China and about his involvement in China's Thousand Talents Plan.
House Republicans pushed for answers and solutions from DOD research and acquisition chiefs in a March hearing on the matter.
Mike Griffin, DOD's undersecretary for research and engineering, who will resign July 10, told lawmakers March 11 that DOD was "implementing measures to gather more information about who is doing research on the DOD dime," but the number of potentially problematic people identified were "a small percentage of the total research community."
Army acquisition chief Bruce Jette echoed Republicans' concerns over the number of Chinese researchers, but said that anti-discrimination laws prevent excluding researchers based on nationality.
The new researcher-tracking amendment, which passed by voice vote, did draw Democratic support. Rep. Jackie Speier (D-Calif.), who also sits on the House Intelligence Committee, backed Banks' amendment, saying the issue should be recognized because it's "DOD money on intelligence issues."
"We have a very open society. China uses LinkedIn to lure U.S. professors and members of various defense contractors to come to China [for] opportunities for them to give speeches, and you can go from there," Speier said. "I don't think this is malignant."