White House Seeks to Revise Federal Grants Process to Reflect New Priorities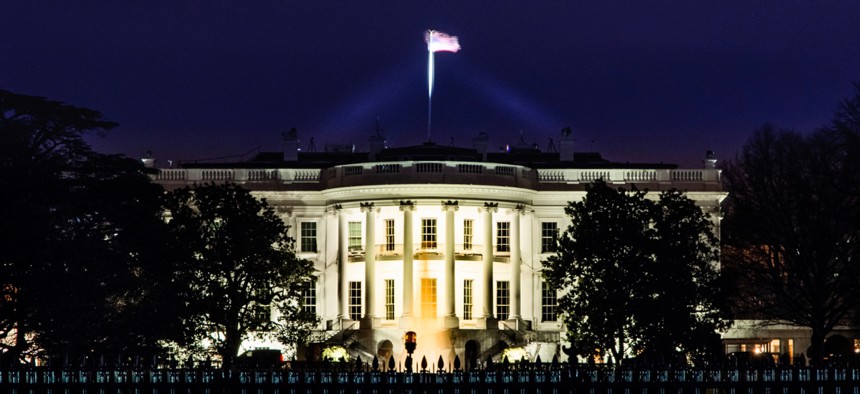 The Trump administration on Tuesday proposed changes to the federal grants process to better support the administration's management priorities.
The Office of Management and Budget submitted a draft proposal to revise to the Code of Federal Regulations's section on grants and agreements. New provisions would support the President's Management Agenda by strengthening merit review for grants, encouraging recipients to make domestic procurements, enforcing the president's executive orders on free speech and religious liberty, standardizing data and terminology, and reducing the reporting burden for recipients, among other things. This is the first time since 2014 the agency has put out new guidance on grants, according to a 28-year OMB veteran. 
"The [Code of Federal Regulations] revision reflects the foundational shift outlined in the President's Management Agenda to set the stage for enhanced result-oriented accountability for grants," OMB said in a press release. "This guidance is the beginning of the administration's pivot toward actions geared to focus on improved stewardship and ensuring that the American people are receiving value for funds spent on grant programs." According to the Treasury Department, in fiscal 2019 the government obligated about $766 billion in grants. That was about 16.4% of the total federal budget, the average since fiscal 2008.
In addition to better aligning the process for administering federal grants with the Trump administration's goals, the proposal would ensure compliance with a number of recent laws, including several policy-setting National Defense Authorization Acts and the 2006 Federal Funding Accountability and Transparency Act as amended by the 2014 Digital Accountability and Transparency Act, which required more transparency on federal expenditures.
The new rules would prohibit awarding grants to certain telecommunications and video surveillance services and those affiliated with U.S. adversaries and would require non-federal entities to list their parent or subsidiary entities on grant applications as required by the DATA Act to increase spending transparency.
The proposal also clarifies existing requirements aimed at reducing the administration burden on grant recipients.
Overall, the proposal reflects some of the priorities of the the 2019 Grant Reporting Efficiency and Agreements Transparency Act, which President Trump signed into law on Dec. 30 and requires agencies to use governmentwide data standards in their information collection from grant recipients.
Experts had mixed views of the proposed changes. 
"The proposed revisions to the Uniform Grant Guidance appear to be a mix of technocratic, sensible reforms for improving grant governance and more troublesome modifications that would make it easier for agencies to politicize grantmaking," said Eloise Pasachoff, Georgetown Law professor and associate dean for careers. "The proposed revisions also show how presidents use grantmaking to support their overall policy priorities. Where the reforms under President Obama included the goal of encouraging grantees to have family-friendly policies, the current proposed reforms include the goal of protecting religious liberty and encouraging grantees to buy American [products]."
Jeff Myers, senior contracts director at the technology firm REI Systems, noted that "[The proposal] does seem to be addressing a lot of unrelated topics, but … what they've done, I think, is gone through and pretty thoroughly tried to figure out where there are any inconsistencies that might create problems for grant recipients. I actually think that's a very good thing." 
Myers was more cautious about OMB's approach to merit-based review. "If you focus heavily on only giving grants to the people who are most likely to succeed you might well be cutting out some of the people who are more creative, more imaginative and perhaps offer a risker proposal," said Myers. "Maybe only one in 10 of those risky proposals actually succeed, but it succeeds wildly."
Kathy Stack, an independent consultant and former OMB career executive for 28-years, told Government Executive: "There were a few incremental good things, but I don't think it will move the needle necessarily" because "the grants guidance tends to standardize the reporting processes, but it doesn't provide helpful tools" to state and local governments and nonprofits to be more outcome focused." 
Robert Shea, principal with Grant Thornton Public Sector and a former OMB senior official, said increasing the micro-purchasing threshold and expanding the applicability of the de minimis rate, which allows grantees to receive indirect cost reimbursement, will have immediate benefits for many grant recipients. "Ensuring discretionary grant making criteria and relaxing compliance requirements for grants that show greater promise to achieve results, on the other hand, would expand the likelihood agencies get greater results from their grant dollars," Shea said.