Author Archive
Courtney Bublé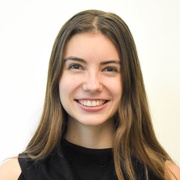 Cybersecurity
The changes would reduce the reporting burden on grant recipients, among other things.
CIO Briefing
The State Department has yet to respond to an industry association letter expressing concern over contractor safety. 
IT Modernization
The agency "missed an opportunity" to better use $12,000 spent over two years on unnecessary voice and data services, watchdog finds.
---
CIO Briefing
A final rule took effect on Monday to implement a 2018 law.
CIO Briefing
Letter to Defense and State departments follows recent U.S. contractor deaths in Kenya and Iraq.
Cybersecurity
Ahead of the 2020 presidential election, Congress appropriated $425 million for states to help secure election infrastructure.
Cybersecurity
The massive 2015 data breaches that exposed personal information of current and former federal employees are the subject of an ongoing lawsuit. 
CIO Briefing
Partnership for Public Service notes a "modest drop in employee engagement" overall across government.  
CIO Briefing
The "significant" provisions will align the public and private sectors, said one.
CIO Briefing
Key House lawmaker asked for the review, citing possible improper influence by the Trump administration. 
Policy
The corps will address "critical skills gaps" in the department's workforce.
CIO Briefing
While Democrats and Republicans negotiate on appropriations, it's unclear how the president will react. 
CIO Briefing
The anticipated recoveries of misspent health program dollars would be the result of the HHS watchdog's work in fiscal 2019.
CIO Briefing
"It's an incredibly difficult time to forecast the role of oversight on Capitol Hill," says one expert.
Cybersecurity
Impeachment hearing revelations highlight a larger security problem, Democrat says.
CIO Briefing
Language, resources and content have been changed since January 2017.
CIO Briefing
This was only the second audit completed for the Pentagon since a 1990 law required them.
Cybersecurity
"The federal government regulates colored pencils . . . more strictly than it does America's election infrastructure," the nonpartisan Brennan Center notes.
CIO Briefing
The interagency partnership aims to prevent bid-rigging at all levels of government.
CIO Briefing
Contracting experts had been critical of the lack of flexibility for managers under a rule requiring certain companies to hire employees from their predecessors.