Author Archive
Courtney Bublé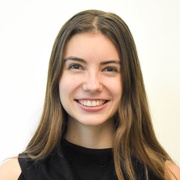 CIO Briefing
Language, resources and content have been changed since January 2017.
CIO Briefing
This was only the second audit completed for the Pentagon since a 1990 law required them.
Cybersecurity
"The federal government regulates colored pencils . . . more strictly than it does America's election infrastructure," the nonpartisan Brennan Center notes.
---
CIO Briefing
The interagency partnership aims to prevent bid-rigging at all levels of government.
CIO Briefing
Contracting experts had been critical of the lack of flexibility for managers under a rule requiring certain companies to hire employees from their predecessors. 
CIO Briefing
New report showcases initiatives including a procurement lab and virtual internship program. 
CIO Briefing
Ninety-percent of positions in 10 departments would be moved to economically distressed areas.  
CIO Briefing
The Oversight and Reform chairman was a "fierce advocate for the public interest," one observer says.
CIO Briefing
Six winners among 26 finalists will be recognized at the "Oscars of government service."
CIO Briefing
President's management agenda update highlights 100 "burden-reducing" initiatives. 
CIO Briefing
The agency could also improve its website and share more feedback, analysts conclude in first-of-its-kind report.
CIO Briefing
The solicitation will begin the process of turning 24 award schedules into a single contracting vehicle for products and services.
Cybersecurity
The Election Assistance Commission has struggled with insufficient staff and resources.
CIO Briefing
While recovering from the most recent lapse in appropriations, some are fearful there will be another.
CIO Briefing
Thirteen of 74 positions lack a permanent IG and some of the openings date back to Obama era, according to a watchdog.
Cybersecurity
Prosecutors are seeking to prevent the former NSA contractor from profiting from his unauthorized release of classified information.
CIO Briefing
It's been three months since the department announced it was closing down its shared services operations, and many questions remain unanswered.
Data
Despite expanded initiatives, veteran and military suicides continue to rise.
Cybersecurity
Without a quorum, the oversight body can't carry out its key duties.
CIO Briefing
Officials are nearly two years late in meeting some congressional requirements, a watchdog found.