Rip and repay?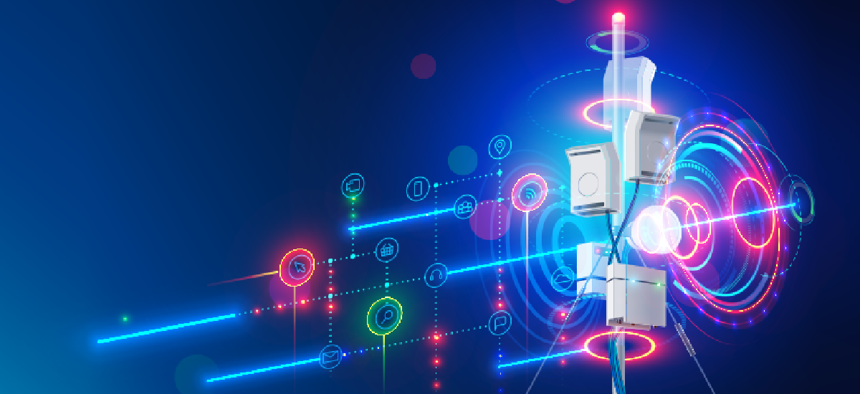 The federal government is pushing U.S. telecoms to take out gear from Huawei and other Chinese companies that may threaten their networks. Lawmakers at an Oct. 31 Senate hearing wanted to know how the government and network operators planned to share the costs of gear replacement ahead of 5G adoption.
Senator Ron Johnson (R-Wis.), chair of the Homeland Security and Governmental Affairs Committee, pressed a panel of Trump administration officials to provide lawmakers with a simplified definition of the problem facing U.S. networks, saying the global transition from 4G to 5G telecommunications will encompass trillions of dollars of economic activity but warning that it would be fraught with both promise and pitfalls.
"It's an enormous opportunity and of course there will be a great deal of competition to take advantage of that opportunity," he said. "The problem really rests on if we don't take advantage of it, if we're not a leader [and] other people set the standards."
American telecommunications firms have told the government that while they and other western telecoms can compete with their Chinese counterparts on much of the core equipment that will make up 5G networks, there are only a handful of companies around the world that can provide parts and components for key chunks, like radio access networks. Among that select group, Huawei and ZTE have been able to leverage billions of dollars in subsidies from the Chinese government to at times underbid their western competitors in rural areas of the U.S. and other countries.
That has caused U.S. policymakers to ponder a similar counterstrategy, with the House Energy and Commerce Committee introducing a bill in September that would set aside up to $1 billion in federal funding through 2029 to reimburse small, rural telecom providers as they rip out and replace Chinese equipment. Johnson said those figures seemed "pretty manageable" to address what U.S. officials call a serious national security threat.
Jessica Rosenworcel, one of five FCC Commissioners, said the details around how and where to purge Chinese equipment must still be hashed out, but that agencies were united on the goal of ensuring next generation telecommunications networks were disconnected from those suppliers.
"I think we have to start with the rulemaking and make some assessments about it and work with this committee to identify what our priorities should be, but I think that we can all agree the goal is to take this equipment out of our networks and to make sure it is no longer there as we head to 5G."
However, when asked if the administration is advocating that providers completely remove Huawei or ZTE equipment from their networks, several officials stopped short.
"I would hesitate to go that far," said Christopher Krebs, director of DHS' cybersecurity component. "I think we need to look and understand where the risk truly is and focus our efforts there, particularly as you talk about federal resources coming into play."
Diane Rinaldo, the Acting Assistant Secretary at the National Telecommunications and Information Administration, echoed those concerns.
"Understanding that there's only a certain amount of money, we want to make sure that we're being smart with that deployment," she said.
How far that money will go and whether it will cover the price of rip and replace remains to be seen. In May, FCC Commissioner Geoffrey Starks told The Verge that his team was researching the issue and were still working to develop overall cost estimates. Because companies like Huawei are able to offer bids as much as 40% lower than their competitors, rural telecoms would not only be paying to take out Chinese equipment out, they would also need to purchase and install much more expensive replacement equipment.
Krebs said that economic realities mean that a "flash cut" strategy to replace that equipment immediately could be prohibitively expensive. He noted that telecom providers had told government officials in recent discussions that they were looking at developing a "playbook" that would outline costs for immediately removing Chinese parts. However, he said the administration was looking at a longer-term strategy that could see removal take place over the course of years.
"I think that's the right conversation to have between the administration and Congress on what the appropriate cost sharing and cost burden between federal government and private sector and in some cases state and local authorities about who is ultimately responsible," Krebs said. "Again, we're not talking about pulling all this stuff out tomorrow, there is a reasonable plan likely that would allow for transitioning out over the next year and half or two years."