Phishing phone calls pretending to be from Apple are on the rise, KrebsOnSecurity reports. 
The scam starts with an automated phone call, disguised with the company's logo, address and phone number. 
The call will warn of a security breach and ask the victim to call back using a 1-866 phone number, different from the number the call appears to be coming from.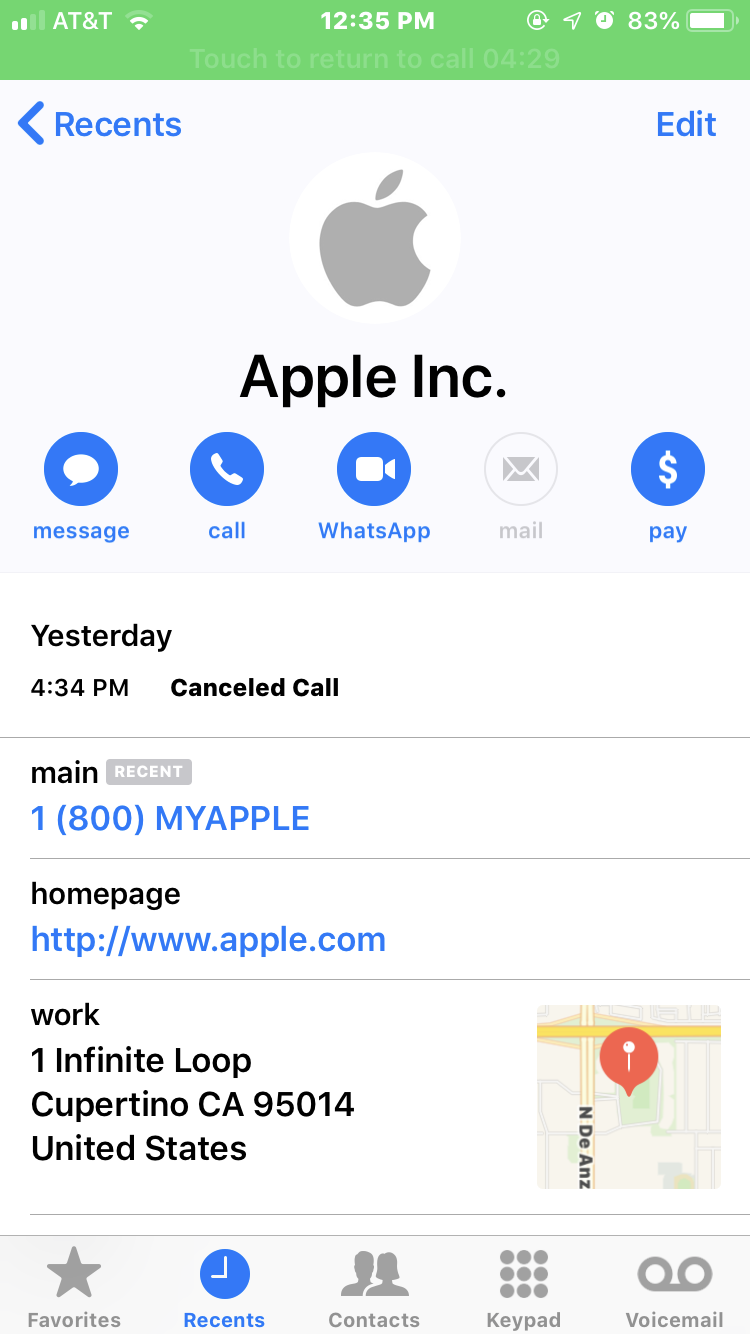 "The scary part is that if the recipient is an iPhone user who then requests a call back from Apple's legitimate customer support Web page, the fake call gets indexed in the iPhone's 'recent calls' list as a previous call from the legitimate Apple Support line," Krebs wrote. 
If you do receive a call like this, don't take the bait. On its website, Apple advises users that if they suspect an alleged phone call from them is fishy, they should hang up and contact them directly.
In general, the best way to avoid falling for a phishing scam is to practice good cyber hygiene and verify with people emailing and calling you that they are who they say they are.