CAC is staying around for a while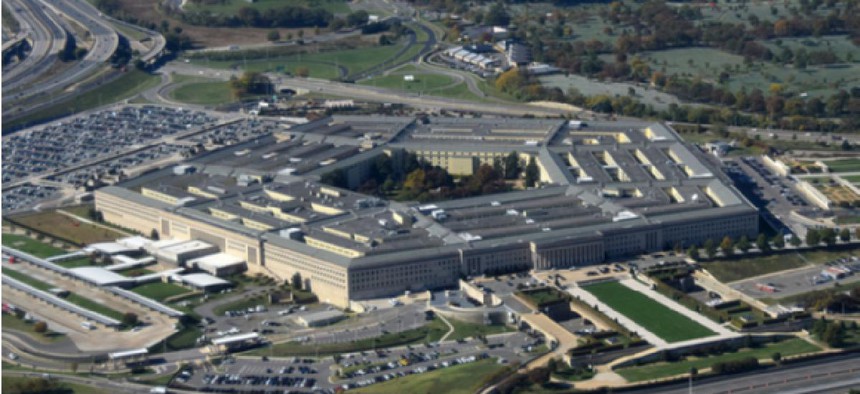 Defense Department CIO Dana Deasy said DOD is keeping the common access card, but is open to modernizing ID management.
The Pentagon's top tech official said that the much-maligned common access card will be a major component of its evolving identity management strategy.
Speaking at the Billington Cybersecurity Summit on Sept. 6, Defense Department CIO Dana Deasy that the CAC "will remain the department's principal authenticator for the foreseeable future" but that DOD would also stay open and adaptable to emerging tech, such as biometrics.
The goal of the Identity, Credentials and Access Management strategy is to allow DOD to "know who [or what] is on the network at any given time" and create a "secure, trusted environment where any of our users can access all of the authorized resources, including applications and valuable data, Deasy said.
Deasy also said that DOD plans to expand its reach on supply chain threats into other sectors, such as energy and transportation, and is working with the Department of Homeland Security and the financial services sector to identify and manage supply chain threats.
The goal is "to create a much more improved way that we can collect the data from the financial services sector, bring it in to DHS and allow us to look at it and come and, in an unclassified way, send the results back in a way that allows private industry to act on it," Deasy said.
"We're starting to get some really interesting results in terms of the volume of data, the speed of which we can read it recognize it, and send the information back out" to industry, he said.
The effort will touch other critical infrastructure sectors, including those regulated by the Energy and Transportation Departments, Deasy said.  
JEDI update
On cloud, Deasy said the recently announced extension to the Joint Enterprise Defense Infrastructure procurement will allow DOD to add in needed clarifications based on industry questions.
"In any [request for proposals] when you go through the initial phases of putting an RFP out on the street, you have a number of questions that come in," Deasy said. "Sometimes [when] providing further clarifications, it makes sense to provide additional time to respond to those."
He declined to comment on the extension's effect on the award date.