Draft Reauthorization Pushes NTIA to Investigate Telecom Cyber Supply Chain Threats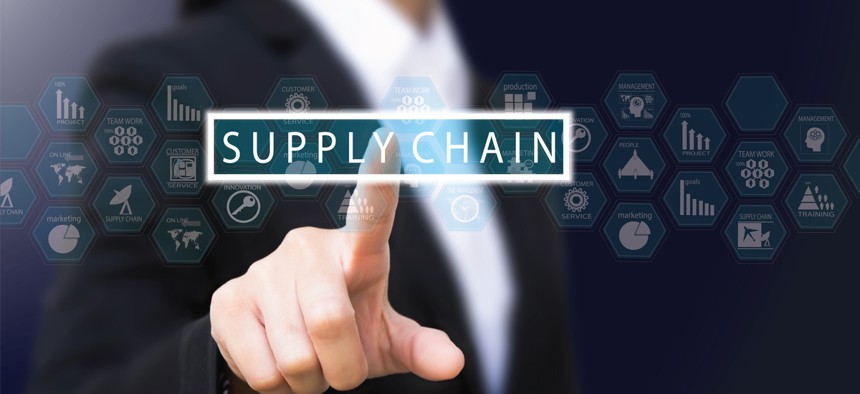 Congress would urge the Commerce Department to investigate cybersecurity threats in the telecommunications supply chain in a draft reauthorization for the department's National Telecommunications and Information Administration.
The bill, which was quietly released as a discussion draft Tuesday, states a "sense of Congress" that "NTIA should coordinate a forward-looking federal response to cybersecurity threats to, and supply chain vulnerabilities in, communications networks."
The push comes as the Federal Communications Commission is attempting to block U.S. phone and internet providers from contracting with Chinese companies that U.S. intelligence officials believe may pose a digital spying threat.
The federal government more broadly is also becoming increasingly concerned about supply chain cyber threats.
The House Energy and Commerce Committee will hold a hearing to review the draft bill on Tuesday.
The draft bill also:
Appropriates $50,800,000 for NTIA for fiscal years 2019 through 2021.
Tasks NTIA with working to ensure that new laws and regulations in other countries don't undermine the "WHOIS database," which contains registration and contact information about the owners of web domains. The language is a swipe at the European Union's General Data Protection Regulation, a privacy law that endangered the WHOIS database.
Orders an NTIA study within six months on how the agency can use advanced location technologies to improve 9-1-1 service for mobile phones.
Creates an Office of Internet Connectivity and Growth tasked with helping communities with limited or no internet gain access to broadband internet. The office would also report to Congress on how federal money to increase high-speed internet access is being spent.