Slashing Homeland Security's Tech Directorate Could Leave the Country Vulnerable to Cyber Threats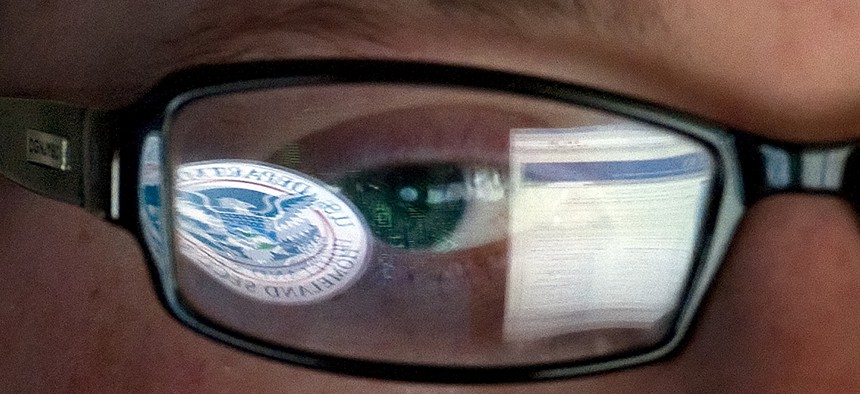 President Trump proposed a 20 percent cut to DHS's Science and Technology Directorate.
Major proposed budget cuts to the Homeland Security Department's tech research division could leave the nation more vulnerable to emerging cyber threats, a former leader of the division said Tuesday.
President Donald Trump's 2018 budget proposal cuts research and development funding for Homeland Security's Science and Technology Directorate by 27 percent and cuts the overall division by about 20 percent.
That could stymie efforts by the directorate's cyber division to work with car companies, energy plants and other critical infrastructure sectors to respond to new cyber threats, Reginald Brothers, former science and technology undersecretary, told a House Homeland Security panel.
Those infrastructure sectors are facing new and proliferating cyber dangers posed by internet-connected devices that hook into their projects or services, yet the companies themselves don't always have a strong motivation to invest in cybersecurity research, he said.
"But, the motivation is there for the cybersecurity division and the rest of [the Science and Technology division]," he said. "So, you think about 20 percent cuts to the cybersecurity division, those are the kinds of things that get impacted, that ability to look ahead."
The House's appropriation for Homeland Security hews close to Trump's proposal for the science and technology division, raising his $627 million commitment to $638 million.
The Senate version of the bill doesn't cut the division at all, committing $790 million, compared to $788 million in 2017.
"I think we need to be messaging that research and development [and] working with industry is essential for our defense and I don't think that's the message the budget sends," Brothers said.
The House Homeland Security Committee has heard reports about poor coordination between the science and technology division and other Homeland Security divisions, Rep. Dan Donovan, R-N.Y., said during an opening statement.
That topic went largely unaddressed during the remainder of the hearing, however.
Donovan, who chairs the committee's emergency preparedness panel, said he's also concerned the division often shifts its focus from longer to shorter term threats and then back again.
In addition to cyber threats, the science and technology division also funds research into chemical, biological and other threats.