House Panel Investigates Retaliation Against HHS Cyber Leads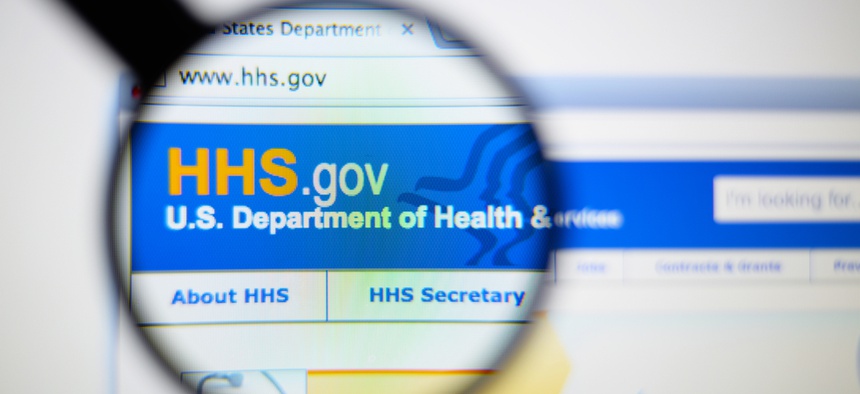 A House committee is investigating whether the Health and Human Services Department retaliated against two of its top cybersecurity staffers for communicating with Congress, according to a letter sent this week.
The two officials, who were at the forefront of standing up the department's Healthcare Cybersecurity Communications and Integration Center, reached out to the House Energy and Commerce Committee through their attorneys Sept. 19, according to a letter the committee leaders sent to the department's acting secretary Tuesday.  
The pair—HCCIC Director Margaret Amato and the department's deputy chief information security officer Leo Scanlon—later met with committee staff Sept. 28, the letter states. It does not describe the topic of that meeting beyond the fact that it was a "protected disclosure."
Two weeks prior to that letter, Scanlon and Amato were temporarily reassigned from their duties amid allegations of misconduct in awarding a contract for the cyber center. Those allegations and the response from the officials were detailed Tuesday in an extensive report in Politico.
After Amato and Scanlon met with Energy and Commerce staff, Amato was reassigned to four different posts in one month, threatened that pre-approved leave would be canceled and singled out for arbitrary administrative requirements, the letter from Energy and Commerce Chairman Greg Walden, R-Ore., ranking member Frank Pallone, D-N.J., and oversight and investigations panel ranking member Diana DeGette, D-Colo., states.
Amato has since left government, according to the Politico report.
"The committee will not tolerate any interference with its constitutional duty," the letter states, noting federal employees have a legal right to communicate with Congress without suffering retaliation. The committee is operating under a "working assumption that the allegations [of retaliation] appear credible," the letter states.
The committee is asking Health and Human Services for information about the allegations against Scanlon and Amato, the status of the investigation and whether anyone in the department retaliated against Amato.
The committee is also asking about the status of cyber protection activities at the HCCIC, which Scanlon and Amato say are largely suspended.
Scanlon's and Amato's reassignments were prompted by a series of anonymous letters alleging contracting misconduct, according to Politico, including accepting free dinners, hot air balloon rides and California winery tours from a company that later won a contract with the center.