Top Cyber Diplomat Stepping Down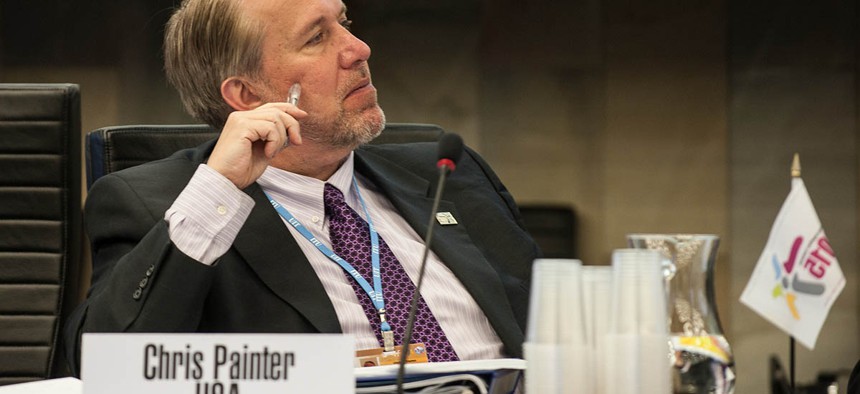 Chris Painter has been the State Department's cyber coordinator since the office was launched in 2011.
The government's top cyber diplomat will be leaving his post at the end of the month, a State Department official confirmed Monday.
As the State Department's first cyber coordinator, Chris Painter led a global push urging nations to adhere to rules of the road in cyberspace, such as not hacking each other's cyber emergency responders or critical infrastructure such as hospitals, energy plants and transportation systems.
During six years in the coordinator's post, Painter's office also participated in a series of multinational pledges that nations would not hack each other's companies for commercial gain, including a November 2015 agreement among the Group of 20 leading world economies.
» Get the best federal technology news and ideas delivered right to your inbox. Sign up here.
Painter's departure was first reported by Politico. It's not clear whether he's leaving government or moving to a different post.
"The State Department will continue to address and prioritize these important cyber issues," a State Department official said.
Painter has also represented the U.S. at dozens of bilateral meetings with top cyber officials in Germany, Japan, South Korea and other nations.
Painter's deputy Michele Markoff represented the U.S. at a series of United Nations group of government experts on cybersecurity meetings, during which representatives from the U.S., China, Russia and other nations hammered out precisely how international law should apply in cyberspace.
The 2017 round of meetings closed earlier this month without representatives reaching new conclusions, a result Markoff called "troubling and potentially destabilizing." In the wake of that meeting, White House Homeland Security Adviser Tom Bossert suggested the U.S. would pivot to more bilateral cyber agreements.
Painter previously worked on cyber issues as senior director for cybersecurity on the White House National Security Council staff and as deputy assistant director of the FBI's cyber division.
Painter's office was formed by then-Secretary of State Hillary Clinton in 2011 to bring together disparate parts of the State Department focused on cybersecurity, cyber crime, internet freedom and the digital security of dissidents in repressive states among other topics.