Laptops to get more scrutiny at overseas airports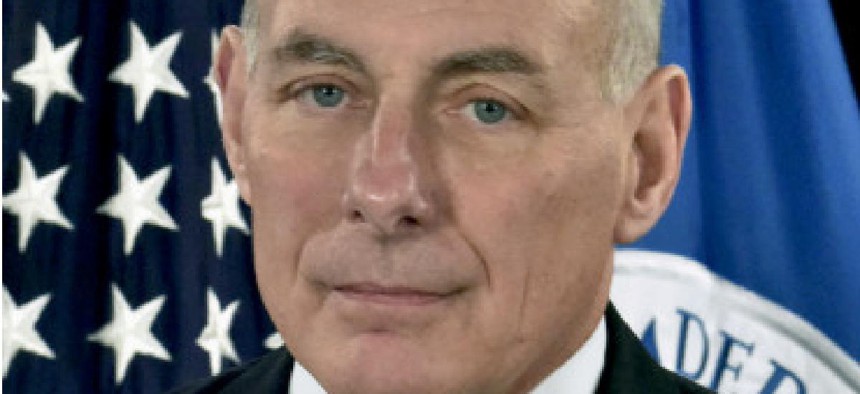 DHS chief John Kelly said it's time to "raise the global baseline of aviation security."
The Department of Homeland Security is revising its aviation security protocols with airlines, including a move to intensify security screenings of laptop and tablet computers on in-bound international flights.
"It is time we raise the global baseline of global aviation security," DHS Secretary John Kelly said at a Center for a New American Security conference on June 28. "We must put in place new measures across the board to keep the traveling public safe."
Kelly said the new DHS protocols "will include enhanced screening of electronic devices, more thorough passenger vetting and new measures designed to mitigate potential insider attacks."
The new DHS protocols, include provisions for airlines to implement more stringent security checks of personal electronic devices (PEDs) that are larger than a cell phone.
Ahead of Kelly's announcement, senior DHS officials declined to provide specifics or details of the new measures citing security concerns. But they did say that failure of airlines and airports to implement or comply with the new measures would result in PEDs not being allowed on aircraft, period. DHS also could impose fines or work with the Federal Aviation Administration to remove flight certificates for uncooperative carriers, officials said.
"If the PEDs are screened, they can fly," said one top official. "If not they won't be allowed on board" aircraft bound for the U.S."
In March, DHS banned laptop computers and tablet computers on flights destined for the U.S. from 10 Middle Eastern airports because of specific fears terrorists were developing new bombs that could be incorporated into the devices.
The DHS officials were quick to say the new protocols didn't expand the ban on the devices, but sought a middle ground that would help fix a growing security concern and avoid banning the devices from aircraft bound for the U.S. completely.
The new protocols depend on foreign and U.S. carriers to implement the measures overseas and comply. The officials said the new rules would affect 280 airports in 105 countries, 180 airlines and about 2,000 flights entering the U.S. every day.They said the new protocols also will include other security measures that could vary from airport to airport overseas, including expanded security perimeters, canine detection and detection machines. Those measures, officials said, will depend on discussions the agency has had with many of the facilities.