Wyden objects to DHS password collection plan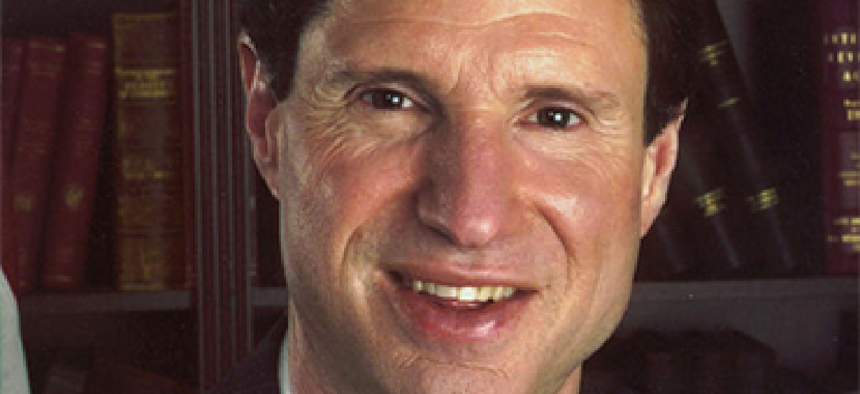 The Democratic senator hope to block plans, floated by the Homeland Security secretary, to collect social media and mobile device passwords as a condition for travelers to enter the United States.
Sen. Ron Wyden (D-Ore.) has questions about a DHS plan to collect certain password information from travelers entering the United States.
A Democratic senator wants to prevent Customs and Border Patrol from collecting social media and mobile device passwords as a condition for travelers to enter the United States.
In a Feb. 20 letter to new Secretary of Homeland Security John Kelly, Sen. Ron Wyden (D-Ore.) characterized recent reports of border officials' pressuring travelers for access to their devices as "deeply troubling, particularly in light of [Kelly's] recent comments suggesting that CBP might begin demanding social media passwords from visitors to the United States."
At a Feb. 7 House Homeland Security hearing, Kelly testified that DHS would consider including social media password collection at border crossings as part of its developing "extreme vetting" protocols.
"With those passwords, CBP may then be able to login to accounts and access data that they would otherwise only be able to get from Internet companies with a warrant," Wyden writes. "By requesting a traveler's credentials and then directly accessing their data, CBP would be short-circuiting the vital checks and balances that exist in our current system."
Beyond the privacy concerns, Wyden also states that "these digital dragnet border search practices… needlessly divert agency resources away from those who truly threaten our nation," and could negatively impact businesses that may opt to reduce international travel and increase the use of burner devices rather than hand over their data.
The Electronic Frontier Foundation, a nonprofit digital rights organization, also has taken issue with the suggestion of password collection at border crossings.
"This government overreach highlights the way that diminished legal protections at the border threaten the electronic privacy of all travelers, including Americans," EFF staff attorney Sophia Cope said in an email to FCW. "Digital devices store highly personal information that would never be available during routine searches of backpacks or luggage… Americans and others should not fear having their entire digital lives unreasonably exposed to the scrutiny of the U.S. government simply because they cross the U.S. border."
CBP did not respond to FCW's request for comment.
The letter asks Kelly about the legal authority that permits CBP to require travelers to divulge social media passwords or device access as a condition of entry, as well as the number of times CBP requested this information from 2012-2016 compared to the number of times since Jan. 20, 2017.
Wyden, a long-standing privacy advocate and critic of government surveillance practices, also said in the letter that he plans to introduce legislation that would curb border search procedures by outlawing social media password collection and requiring border officials to obtain a warrant before searching devices.
The letter requests a response by March 20.
Separately, CBP on Feb. 21 proposed a plan to update its Electronic Visa Update System to ask travelers from China for their social media information. The notice states that responses to the question would be optional and "clearly marked" on EVUS as such. The proposal is open to public comment for 60 days.