House Science Democrats Want to Investigate White House Cyber Vulnerabilities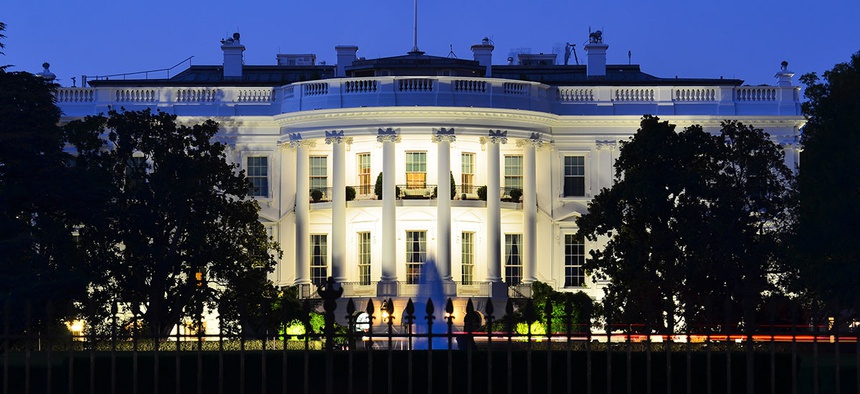 Democratic members of the House Science, Space and Technology Committee want Republican leaders to investigate cybersecurity lapses by the Trump White House, according to a Thursday letter.
The letter is the latest thrust in a Democratic push to highlight irresponsible cybersecurity practices by the new administration after an election in which Democratic nominee Hillary Clinton's risky use of a private email server and breaches at Democratic political organizations were major issues.
The letter to committee Chairman Lamar Smith, R-Texas, and subcommittee chairs cites President Donald Trump's continued use of an outdated and possibly unsecure Android phone, the brief use of Republican National Committee emails by White House staff and unsecure Twitter passwords allegedly used by Trump and some top advisers.
» Get the best federal technology news and ideas delivered right to your inbox. Sign up here.
The president has caused company stock prices to fall precipitously with a single critical tweet, the letter from committee ranking member Eddie Bernice Johnson, D-Texas, and committee members Reps. Don Beyer, D-Va., and Dan Lipinksi, D-Ill., notes.
A platform so powerful, they argue, should be well secured.
More importantly, the phone Trump is using, reportedly either a Samsung Galaxy S3 or S4, could be hacked by foreign intelligence agencies and turned into a listening device sitting in the president's pocket, the lawmakers note.
"Last Congress, this committee took a keen interest in private email server management and wider issues of cybersecurity in the executive branch," the letter states. "We are writing to inform the committee of further opportunities to investigate cybersecurity executive branch issues that have been of intense interest to you in the past."