Hackers Embarrass David Beckham, Breach Arby's and Knock Offline Dark Web Sites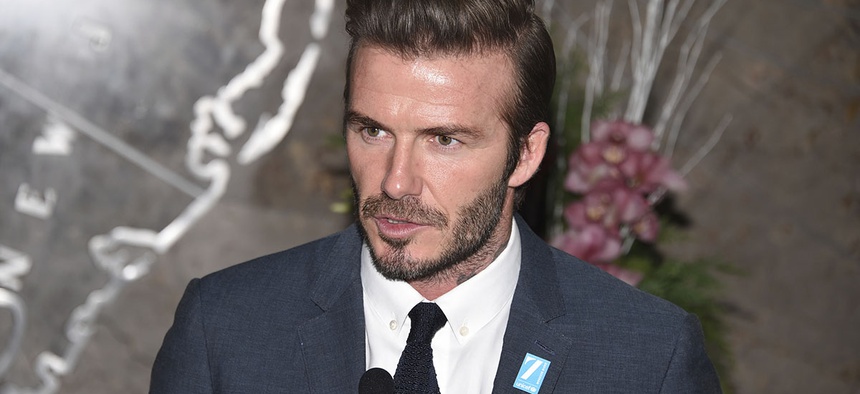 In case you missed our coverage this week in ThreatWatch, Nextgov's regularly updated index of cyber breaches:
David Beckham Emails Released on Soccer Version of WikiLeaks
Global soccer star David Beckham joins the growing club of other high-profile people who have had personal emails published online.
Hackers stole emails and documents from the Doyen Global publicity agency, which represents the former Manchester United/Real Madrid/L.A. Galaxy star, and demanded 1 million Euros in blackmail, according to The Telegraph.  
When Beckham failed to pay up, the information was published on Football Leaks, a website that publishes information about famous soccer players' wages and contract information. The British media alleged the emails—which they've dubbed "Beckileaks"—show Beckham used his charity work as an attempt to get knighted as well as talk some trash about other celebrities.
The Portuguese police have been investigating the breach since early last year when the Portugal-based Doyen Global was contacted by the blackmailers, The Mirror reported.
A Beckham spokesperson said the emails have been taken out of context, and have been doctored, according to the BBC.
Arby's Confirms Payments System Breach
Arby's Restaurant Group acknowledged it recently cleaned malicious software from the payment systems of some of its nationwide fast-food chain.
The company was notified of the breach mid-January, but kept it quiet while it worked with law enforcement agencies and security experts to get rid of the malware, an Arby's spokesperson told KrebsonSecurity. The company didn't disclose how many customers may have had credit and debit card numbers compromised. 
The malware affected some of the corporate-owned locations, which make up about one-third of the 3,330 Arby's locations across the country.
Anonymous Knocks Offline 10,000 Dark Web Sites, Exposes User Data
An Anonymous-linked hacker group publicly exposed the database of dark web hosting service Freedom Hosting II after it knocked offline about one-fifth of the dark web.
The group, which identified itself as an Anonymous affiliate, compromised Freedom Hosting II's servers, knocking offlineabout 10,000 Tor-based websites offline Feb 3, according to The Verge. The hackers claimed about half of those sites hosted child pornography.
The incident took down about one-fifth of the dark web. "This was my first hack ever. I just had the right idea," a hacker who claimed responsibility told Motherboard.
The hackers then dumped the database, which includes emails of 381,000 users. Though many of the email addresses are likely "burner" addresses, the dump included "thousands of .gov emails," tweeted security researcher Troy Hunt of Have I Been Pwned?.
All of the websites on Freedom Hosting II's servers weren't child pornography; others included personal blogs, hacking forums, ponzi schemes, carding and counterfeiting sites and bitcoin escrow services, according to The Next Web.