DHS Designates Election Systems Critical Infrastructure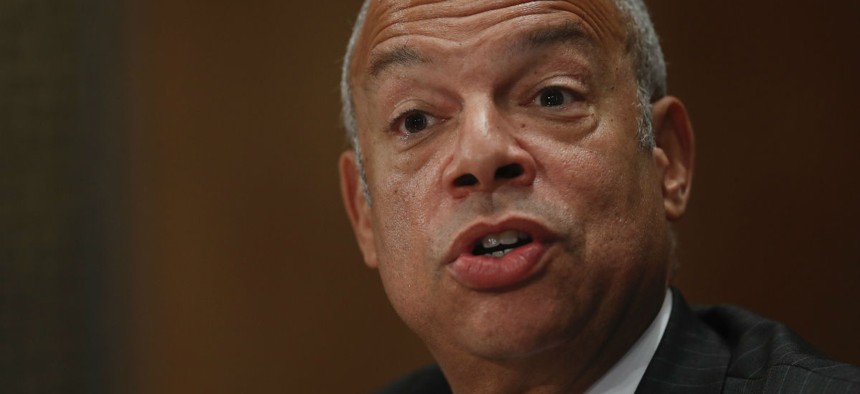 The moves comes amid an end-of-administration drive to respond to Russian meddling in the 2016 election.
The Homeland Security Department on Friday designated the nation's election and voting systems as critical infrastructure, broadening government oversight of their physical and digital security and raising consequences for any foreign power that meddles with them.
The move comes as part of a governmentwide response to a Russian hacking and influence operation during the 2016 election intelligence officials said Friday was personally ordered by Russian President Vladimir Putin and aimed at improving the electoral chances of President-elect Donald Trump.
Voting systems and polling places will join the likes of chemical plants, dams and electrical grids, which make up the nation's 16 current critical infrastructure sectors. A 2013 policy directive from President Barack Obama tasks DHS with helping the private sector ensure critical infrastructure security.
» Get the best federal technology news and ideas delivered right to your inbox. Sign up here.
The government views cyberattacks against critical infrastructure as carrying added weight and justifying more serious responses. A 2015 executive order established a special authority for the Treasury Department to sanction organizations and individuals that support cyberattacks against critical infrastructure.
Obama had to amend that order to impose sanctions in retaliation for Russia's 2016 election meddling. In addition to imposing sanctions on Russian intelligence agencies and their leaders, Obama expelled 35 Russian diplomats the State Department said were actually spies and ordered covert retaliations that may or may not have already begun.
The designation will also allow DHS to funnel addition resources to state and local election officials for cyber protections.
Several state and local officials opposed the designation, DHS Secretary Jeh Johnson noted in a statement, presumably out of concerns about federal influence on state election operations.
"This designation does not mean a federal takeover, regulation, oversight or intrusion concerning elections in this country," Johnson said. "This designation does nothing to change the role state and local governments have in administering and running elections."
Johnson added that "particularly in these times, this designation is simply the right and obvious thing to do."
Trump has consistently denied Russia's role in data breaches at the Democratic National Committee and Hillary Clinton's campaign that undermined her candidacy, saying the intelligence community's conclusion was politically motivated.
He acknowledged after being briefed on a classified report about the breaches Friday that Russia and other nations frequently target U.S. organizations with cyberattacks but did not say whether his position on attribution in the DNC breach has shifted.
The DHS order defines election infrastructure as including physical locations such as polling places, tabulation locations and storage facilities as well as digital infrastructure such as voter registration databases, voting systems and auditing and validation systems.