Commerce Nominee Endorses Cyber Push, Modernizing Government Tech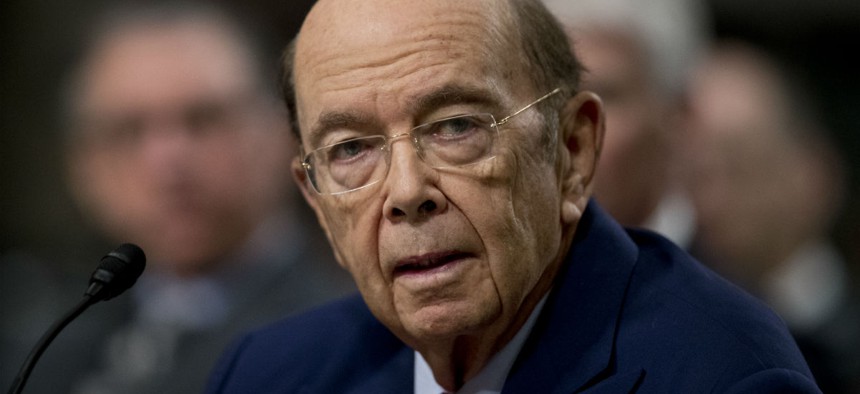 President-elect Donald Trump's nominee to lead the Commerce Department pledged to continue the department's work in support of cybersecurity and modernizing department technology.
Billionaire investor Wilbur Ross stopped short of endorsing specific legislation related to improving government technology, regulating cybersecurity or helping the government respond to security dangers posed by the internet of things.
He did advocate a coordinated governmentwide effort to shore up cyber defenses with the Commerce Department playing its role.
» Get the best federal technology news and ideas delivered right to your inbox. Sign up here.
"I promise you we're on it," he said.
Trump has pledged a major push on cybersecurity during the first 90 days of his administration, though details of that effort remain unclear.
The Commerce Department houses the National Institute of Standards and Technology, which advises the private sector on cybersecurity best practices, and the National Telecommunications and Information Administration, which runs a government and private-sector dialogue about sharing computer software vulnerabilities.
Ross also advocated balancing concerns about privacy and security in any cyber legislation or regulations.
"There's no company I know of—of any size whatsoever—that hasn't been having these threats," Ross said discussing cyber breaches.
"I think everybody appreciates the problem," he later added. "Exactly what's the solution and whether it's one size fits all, I think is a more complicated issue and one that needs very thorough investigation."
Ross also endorsed efforts to modernize government technology, including by shifting more applications to computer clouds and creating more interoperability between government systems.
"I'm a very big proponent of cloud," he said. "We've used it a lot in the private sector and, as far as we can tell, it is not only more efficient, it's probably also more secure."