DHS Offers States Cybersecurity Help with Elections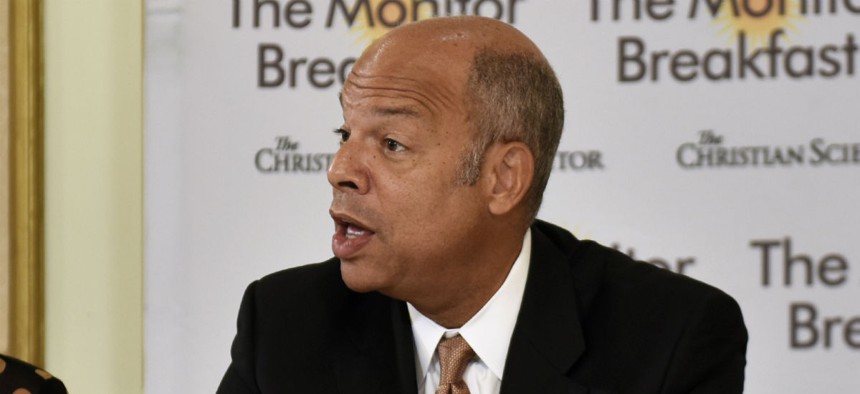 DHS launched Voting Infrastructure Cybersecurity Action Plan Campaign to raise election security awareness.
Homeland Security Secretary Jeh Johnson has promised state election officials his department's assistance addressing cybersecurity risks within each state's election systems.
Johnson made the remarks in a conference call with representatives from National Association of Secretaries of State, U.S. Election Assistance Commission and representatives from various federal agencies, including the Justice Department and the National Institute of Standards and Technology.
In an Aug. 15 readout of the call published by DHS, Johnson encouraged state election officials to implement recommendations from NIST and other bodies, such as ensuring electronic voting machines are disconnected from the internet during voting. Johnson said DHS has been exploring whether to designate electoral systems as critical infrastructure—and thus elevating its priority for protecting—in its discussions.
» Get the best federal technology news and ideas delivered right to your inbox. Sign up here.
Johnson also encouraged reps from NASS to participate in the newly announced Voting Infrastructure Cybersecurity Action Plan Campaign, which will pit security experts with members of all levels of government to "raise awareness of cybersecurity risks potentially affecting voting infrastructure."
DHS's response is likely to placate members of Congress, including Sen. Tom Carper, D-Del., ranking member of the Senate Homeland Security and Governmental Affairs Committee. He and others in Congress directed letters to DHS urging it to step in and help ensure election security across all states.
Election security has been a hot-button item since suspected Russian hackers breached the Democratic National Committee's systems, leaking embarrassing emails and creating a political spectacle.