Obama bemoans obsolete tech in budget request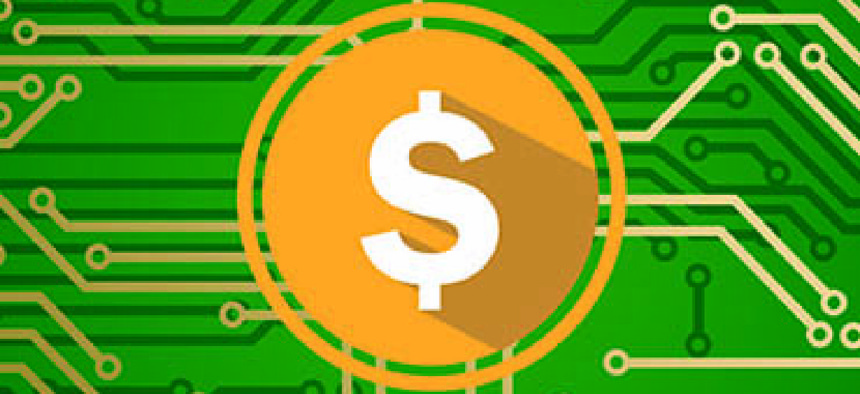 The president put the federal government's portfolio of aging IT systems front and center in his final budget request to Congress.
President Barack Obama put the federal government's portfolio of aging IT systems front and center in his final budget request to Congress. Although combined IT spending for civilian agencies, the military and the intelligence community totals just under $90 billion in a proposed discretionary budget of more than $1 trillion, technology is getting lots of attention from the administration.
The proposal includes a 35 percent uptick in cybersecurity spending, for a total of $19 billion. The White House also is proposing a $3.1 billion revolving Information Technology Modernization fund for agencies to upgrade legacy technology, to be managed by the General Services Administration. In addition, the administration plans to name a chief information security officer to coordinate cybersecurity efforts across civilian agencies. Furthermore, Obama called out legacy technology in remarks at the White House on Feb. 9.
"And I just want to say as an aside here [that] one of the biggest gaps between the public sector and the private sector is in our IT space, and it makes everybody's information vulnerable," Obama said, amplifying the message of his Feb. 9 essay in the Wall Street Journal. "Our Social Security system still runs on a Cobol platform that dates back to the '60s. Our IRS systems are archaic, as with a whole host of other agencies that are consistently collecting data on every American. If we're going to really secure those in a serious way, then we need to upgrade them. And that is something that we should all be able to agree on. This is not an ideological issue. It doesn't matter whether there's a Democratic president or a Republican president. If you've got broken, old systems -- computers, mainframes, software that doesn't work anymore -- then you can keep on putting a bunch of patches on it, but it's not going to make it safe."
The IT Modernization fund, which will require new legislation to enact, is designed to kick-start more than $12 billion in modernization projects over 10 years. Projects would be selected by a team of experts in cybersecurity, acquisition and agile development, and prioritized based on their scale, impact and the extent to which their success lowers overall cybersecurity risk for federal IT systems. The fund would be replenished by savings agencies achieve from movement to more cost-effective, scalable platforms.
The idea for the fund is similar to a plan being floated in early drafts of a bipartisan cloud computing bill that is being prepared for introduction this session. Michael Hettinger, a former senior congressional staffer who has been consulting on the bill, told FCW he was "excited to see the language in the president's budget" but noted that "revolving capital funds have always been difficult to get funded in Congress [and] $3.1 billion is a lot of money."
Hettinger also cautioned that "savings are hard to figure out exactly," and that real work is needed to get the kind of cost information that would convince lawmakers that the fund would really be replenished from savings.
Obama's budget positions the revolving fund as critical to federal IT security. Budget documents note that about 71 percent, or $37 billion, of the proposed civilian IT budget is devoted to legacy systems, which can be hard to secure against hackers.
The budget also includes $275 million in funding to accelerate the implementation of the Department of Homeland Security's Continuous Diagnostics and Mitigation (CDM) program.
"We have 400 people in the Social Security Administration whose sole job is to continually deal with this ancient software because it's consistently breaking down or insecure," Obama said. "We have software in the federal government now where the software operator does not exist anymore, and yet we're expected to provide the kinds of service, security and privacy to Americans based on these leaky systems. So that's going to have to change."
The president added that he was going to be paying attention to agencies' implementation of these plans and will be "holding their feet to the fire to make sure that they execute on this in a timely fashion."
Bigger IT budgets for agencies
Almost every agency is in line for an IT budget increase over fiscal 2016 enacted levels. Of the Cabinet agencies, only the State Department, the Department of Health and Human Services and the Department of Veterans Affairs -- three agencies that have been under fire for IT failures in recent years -- are in line for decreases in funding.
The Republican-controlled Congress is expected to reject some of the proposed increases. For instance, an Obama administration request for more than $343 million for business systems modernization at the IRS will likely end up on the cutting room floor. The budget proposal promises that improvements will modernize "core tax systems and fundamentally change how taxpayers interact with the IRS, including the creation of online tax filing status and payment options."
As the Census Bureau prepares for the 2020 enumeration, the administration wants to ramp up funding for the Census Enterprise Data Collection and Processing project from $77 million to $92 million.
The Office of Personnel Management could get $37 million, available indefinitely, to dedicate to IT modernization. Sen. Barbara Mikulski (D-Md.) had attempted to include funding of that same amount for OPM in last year's information-sharing legislation, but to no avail. 
The Treasury Department has requested nearly $110 million for a dedicated Cybersecurity Enhancement Account. The budget request notes that the administration has deemed several Treasury IT systems to be high-value assets, and the funds would remain available until Sept. 30, 2019.
The $275 million proposed for DHS' CDM program represents a huge increase; the 2016 figure was $102 million. Spending on the Einstein program that defends federal networks, meanwhile, would receive only a modest bump -- from $459 million to $472 million.
U.S. Digital Service grows
The U.S. Digital Service continues to prosper under the Obama administration. On a Feb. 9 call with reporters, U.S. CIO Tony Scott said the budget called for USDS to grow to about 500 employees across the government. The administration is seeking $18 million for the USDS headquarters operations at OMB, but that's just one piece of the puzzle when it comes to funding the cadre of Silicon Valley-style coders that is being dispersed throughout the bureaucracy. Although a full tally is not available, there are pockets of proposed USDS spending at various agencies that will likely be several multiples of the OMB allocation.