DHS No Longer Needs Permission Slips to Monitor Other Agencies' Networks for Vulnerabilities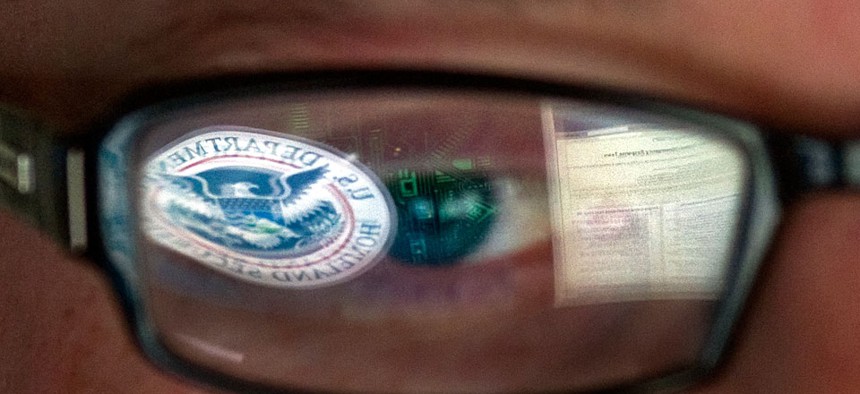 This story has been updated to clarify the Einstein program's role in detecting cyber intrusions. 
The Department of Homeland Security has spelled out its intentions to proactively monitor civilian agency networks for signs of threats, after agencies arguably dropped the ball this spring in detecting federal websites potentially harboring the Heartbleed superbug.
Annual rules for complying with the 2002 Federal Information Security Management Act released Friday require agencies to agree to proactive scanning. The regulations also contain new requirements for notifying DHS when a cyber event occurs.
"The federal government's response to the 'Heartbleed' security vulnerability highlighted the need to formalize this process, and ensure that federal agencies are proactively scanning networks for vulnerabilities," Office of Management and Budget Director Shaun Donovan said in an Oct. 3 memo to department heads. "This year's guidance clarifies what is required of DHS and federal agencies in this area."
In April, researchers discovered Heartbleed, a glitch in widely used data encryption software.
DHS for years has had the tools to monitor networks governmentwide for intrusions. In addition, "Einstein," a mesh of diagnostic hardware and software, detects and helps prevent cyber intrusions.
In May, Homeland Security officials told House lawmakers at a hearing that the department planned to expand Einstein's capabilities and deployment. At the time, Einstein's latest iteration, EINSTEIN 3 Accelerated, only covered seven departments and agencies. Extending coverage "has been significantly delayed by the lack of clear authorities for DHS," National Cybersecurity Communications Integration Center Director Larry Zelvin testified.
The new formalized process for vulnerability scans pertains only to public-facing civilian agency networks. The procedures involve surveilling Internet-accessible addresses and segments of agency systems for weaknesses on an ongoing basis, "without prior agency authorization on an emergency basis where not prohibited by law."
DHS officials Friday told Nextgov that, in the past, the department would have to obtain essentially permission slips from agencies before using Einstein and scanning their systems. Officials added that DHS now has 110 agreements from agencies to scan for vulnerabilities.
Beth Cobert, OMB deputy director for management, said in a blog post Friday the arrangement does not replace existing agency network scans, rather, it "will provide a consistent scanning methodology that quickly identifies risks and vulnerabilities that may have governmentwide implications."
Separately, going forward, if an agency detects any type of data interruption or data breach, the agency must inform DHS -- within one hour -- of the confirmed data loss. Agencies previously had only been required to report incidents involving the compromise of personal information.