Hackers Shark Poker Player, Spam Bank IDs and Target Gay Center Clients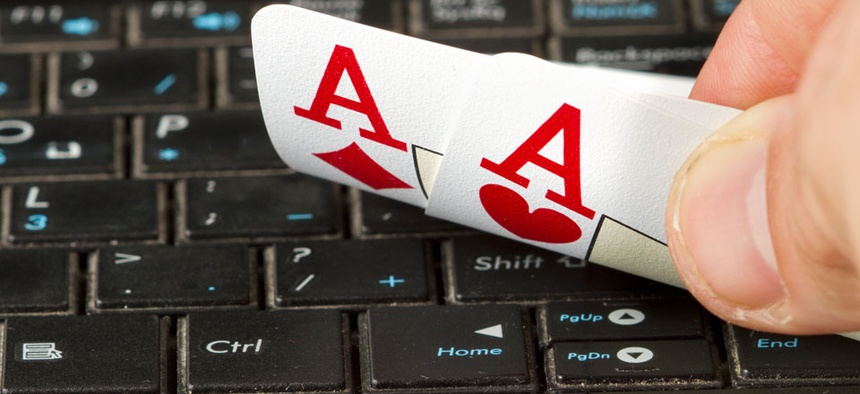 In case you missed our coverage this week in ThreatWatch, Nextgov's regularly updated index of cyber breaches:
Depository Trust & Clearing Corporation accidentally spammed an individual with login files containing IDs, transactions, and account details for high-profile clients.
Whereas phishing attempts cast a wide net, sharking attempts target specific gamblers. In one instance, real-world and online poker player Jens Kyllöne parked his Audi outside the Helsinki headquarters of cyber research firm F-Secure and confirmed a hunch that his computer had been bugged during a tournament.
Hackers aiming for Social Security numbers, credit card data and other financial information compromised the organization's information systems. Medical also might have been exposed.
Card issuer JPMorgan discovered an intrusion on Web servers used by the site www.ucard.chase.com.
Someone mysteriously hijacked data headed to government agencies, corporate offices and other recipients in the U.S. and elsewhere and redirected it to Belarus and Iceland, before sending it on its way to its legitimate destinations.
ThreatWatch is a regularly updated catalog of data breaches successfully striking every sector of the globe, as reported by journalists, researchers and the victims themselves.
(Image via itay uri/Shutterstock.com)