What DOT's Getting Right in Its Enterprise IT Efforts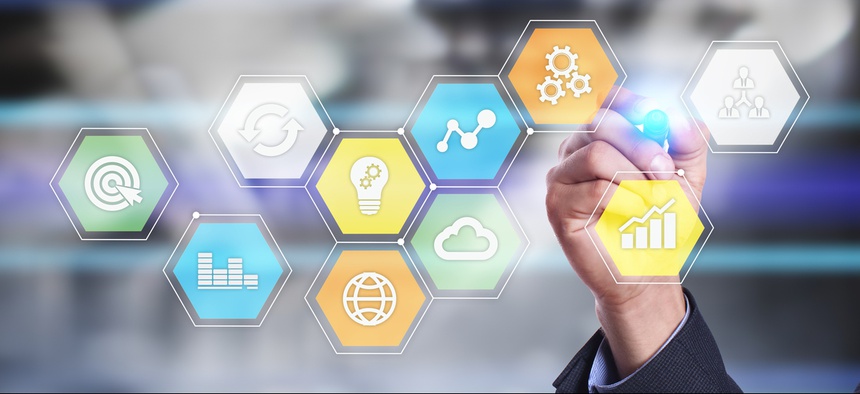 Developing strong enterprise architecture policy might seem dry but is key to ensuring IT works for agencies' missions, auditors said.
The Transportation Department is making good progress creating a single IT architecture across the agency, but not all component offices are keeping up when it comes to developing policies and training key personnel, according to a 2017 audit.
Because an enterprise IT architecture, by definition, touches every part of an organization, ensuring buy-in from every component down the line is key to ensuring it helps agencies meet their missions, rather than become a hindrance.
"The [enterprise architecture] defines the agency's mission, the information and technologies necessary to perform the mission and the transitional process for implementing new technologies in response to changing mission needs," the auditors noted in their report.
The audit—conducted by KPMG and released Dec. 20—found Transportation "has taken some efforts to develop a departmentwide EA program and EA performance management system … However, the program has not been fully matured, integrated and consistently implemented across the department's [operating administrators]," according to the report.
Specifically, auditors identified five areas Transportation needs to address, including:
Smoothing inconsistencies in how component offices implement the overall department policy.
Approving and distributing an agency-specific policy for the National Highway Traffic Safety Administration and Federal Highway Administration.
Creating a paper trail proving necessary training occurs at the Federal Railroad Administration, Federal Transit Administration, Pipeline Hazardous Materials Safety Administration and NHTSA.
Auditing and developing a plan to mitigate the risks of implementing an enterprise architecture at PHMSA.
Providing necessary documentation on the implementation process from the Office of the Secretary.
While these recommendations might seem tame compared to other IT system reviews in government, the auditors stressed the importance of a coherent enterprise architecture strategy.
Transportation agreed with all of KPMG's recommendations and offered a timetable for taking action on each. Under that schedule, all issues would be rectified by January 2019.
Along with the 11 recommendations to come out of this audit, KPMG also reviewed eight previous audits conducted or requested by the Office of the Inspector General and found all prior recommendations were either in process or resolved.