White House Fills Key Buying, Budget Positions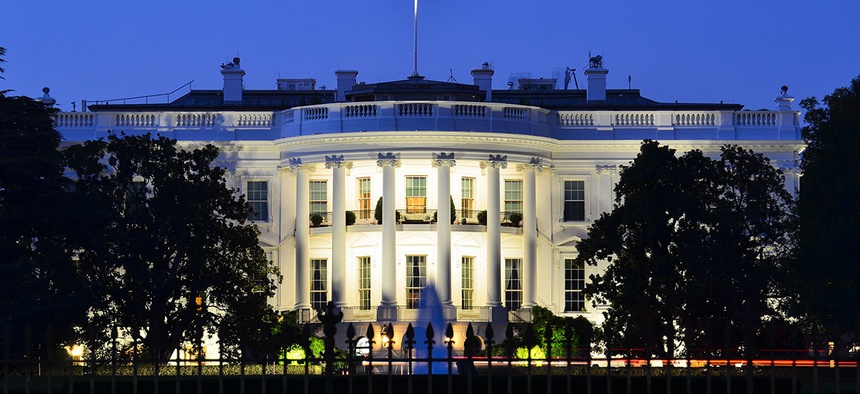 The administration nominated General Services Administration and Office of Personnel Management leaders, as well as other positions.
The White House on Friday offered a slew of appointments who will oversee governmentwide buying, personnel and budget issues.
President Donald Trump named Emily Webster Murphy to the General Services Administration's top spot last week. Murphy was GSA's first chief acquisition officer, according to the White House, and previously served as counsel for the House Armed Services Committee.
Since Trump took office, lawmakers have closely examined GSA for signs that presidential appointees could make the federal government's routine buying decisions political. GSA recently reorganized its internal tech consultancy teams, which aim to help other agencies buy and design more modern services, to better accommodate the White House's Office of American Innovation. That reorganization lumped GSA's tech teams into the Federal Acquisition Service, and made the head of that office a political appointee, though it has historically always been a career employee. Lawmakers recently probed Alan Thomas, Trump's pick for that spot, about the organization's ability to keep the president's financial interests separate decisions about government purchases.
» Get the best federal technology news and ideas delivered right to your inbox. Sign up here.
Jeff Tien Han Pon was named director of the Office of Personnel Management. He previously the chief human resources and strategy officer for the Society for Human Resource Management and chief operating officer at Futures Inc., a group that aims to help military members transitioning into civilian life find jobs. In government, he served as the Energy Department's chief human capital officer and OPM's deputy director of eGovernment.
Margaret Weichert, currently a senior adviser at OMB, was elevated to its deputy director for management. She was previously a principal at Ernst & Young and co-founded Achex, a payment services company, that was sold in 2001.
The White House also named Frederick Nutt controller at the Office of Management and Budget's Office of Federal Financial Management. Nutt, currently a senior adviser at OMB, was previously a senior adviser at the Overseas Private Investment Corporation, where he oversaw IT operations. He also was a senior adviser to the chief financial officer at the Environmental Protection Agency, a component Trump proposed gutting by about one-third of its budget.
Trump also named Bruce Walker assistant secretary at the Energy Department's Energy, Electricity, Delivery and Energy Reliability Office, a team whose budget his administration has proposed slashing by almost half. Walker founded Modern Energy Insights, Inc., a company that evaluates "risk for utilities' critical electric infrastructure," according to the White House.
Robert Sharpley, previously the CIA's acting inspector general, will take over as the watchdog office's head. Sharpley had been deputy inspector general between 2012 and 2015 at the CIA, and previously held deputy IG positions for the Federal Housing Finance Authority and the Troubled Asset Relief Program.
Many IG positions remain vacant. Housing and Urban Development Department has been without an IG for more than two months; the Interior Department has remained unfilled since 2009, according to the Project on Government Oversight, which tracks these vacancies.  
Several other key tech-related positions, including the White House's chief information officer and chief information security officer, remain unfilled, and a handful of department-level chief information officers have not been nominated, stepped down abruptly or been reassigned.